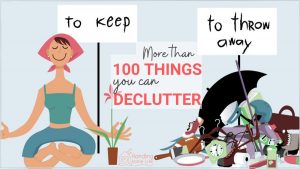 Last Sunday we should have been tucking into fresh croissants and hot coffee in the Royal Marine Hotel in Dún Laoghaire, prior to a dander round the town where I entertained options of bumping into Marian Keyes and being all, 'well it's never yerself is it?' and she'd be like 'It is to be sure and aren't you gas craic, will we stop off here for a cup of tea and a bun?'
Anyway, that never happened, because Covid hit everyone in the family aside from me, and instead we hunkered down while Storm Dudley battered the windows and I said to Himself, 'there's nothing else for it, we may tackle the front room.' The front room is where hope goes to die in our house. It started off life as our bedroom, because when we moved in here back in 2011 I was pregnant and so huge and buggered of back that I couldn't climb the stairs.
Its next incarnation was guest bedroom, which worked a treat when we had guests, but in between times the bed just became a receptable for shite. It was the room where everything was pitched, often with force, when friends came for dinner and we had to do the 'emergency tidy'. Then LSB (without so much as asking) took over the desk I used in his study, and set up two screens so he could escape to play Halo with his head-phones on and ignore us all. There I was, a nomad in my home, ousted and deskless. I demanded action. Down came the bed nobody slept on and he installed a desk for me and I up-cycled a chair I rescued from a skip with a pretty floral cover. Up went shelves onto which went a spider plant, some photos and a picture of a tree I bought on Etsy. So far so 'Good Housekeeping.' I think I sat at the desk about three times, and then the room filled with clutter again, as all manner of ephemera accumulated. There were papers, so many papers. An overabundance of toys. Coats I like but never wear. And so last Sunday we cleared and hoovered and dusted and between Zero Waste Freecycle and the recycling centre at Ormeau we established some order.
'Feverish' and 'frenzied' would be the adjectives which best described my mindset. It wasn't really about the room. It was just a desperate attempt to control something. Under my breath I was singing 'Jesus loves me this I know' in some sort of plea that things could go back to normal. The Older Child overheard me and asked, 'WHAT NOW?' as usually when she hears me saying 'Jesus' I'm not humming a hymn, so she assumed I was cursing under my breath. Isn't that just a terrible state of affairs?
The next morning I woke up and practised some yoga on the floor. It felt good, amazing even. On Tuesday morning I came down to see a damp patch where an animal had relieved itself. Not only that, but the dog had fished a packet of Gourmet Purina out of the bin and bits of gravy and foil lay strewn on the carpet. Out came the hoover and on went the Marigolds. I didn't bother doing yoga that morning, and haven't done any since, if I'm honest.
I still have three bags of stuff left to sort and tired tripping over them in the hall, I've shifted them back in again. I'm not sure that the universe wants me to have this room. Maybe it's a sign to stop writing? I don't know. But I did order a new carpet, so I'm not giving up on it yet.