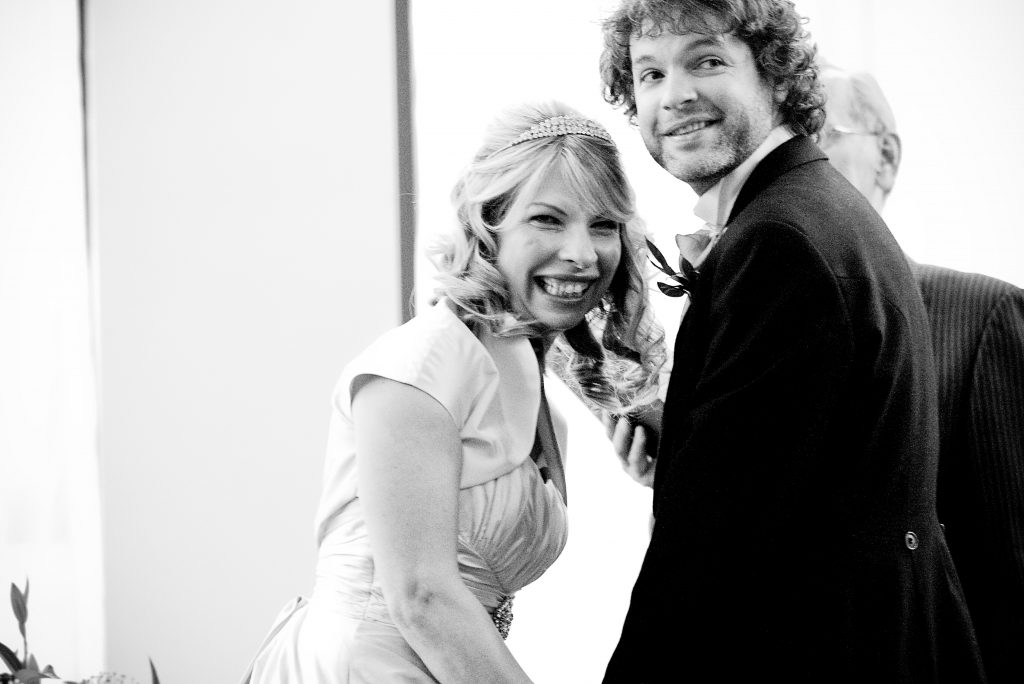 The winter of 2010 was an absolute frigger. I blame myself entirely, because I had claimed to my mother that the snow was never that bad in Belfast and thus Christmas would be the perfect time for a wedding. However, despite snow and buggered heating and busted pipes, we managed it, and if I was in shopping mode I'd be away off to buy something cast in bronze (which is supposedly the eighth year symbol). I can't be arsed obviously, but should you be bored in this festive lull twixt Christmas and New Year, when days slush and slide into one, you can have a listen to me on the podcast from the Tenx9 podcast, telling the story of how our wedding very nearly didn't happen. Or you can read the transcript here:
Tenx9- Christmas 19th December 2018
'So when do you think you'll get married?' everyone asked when we got engaged. 'Christmas,' we said. 'A nice festive wedding, during that lull before New Year'. 'Terrible time altogether,' sniffed my Mother. 'You can't be asking people to drive through ice and snow. A dreadful imposition. They may not even come at all.'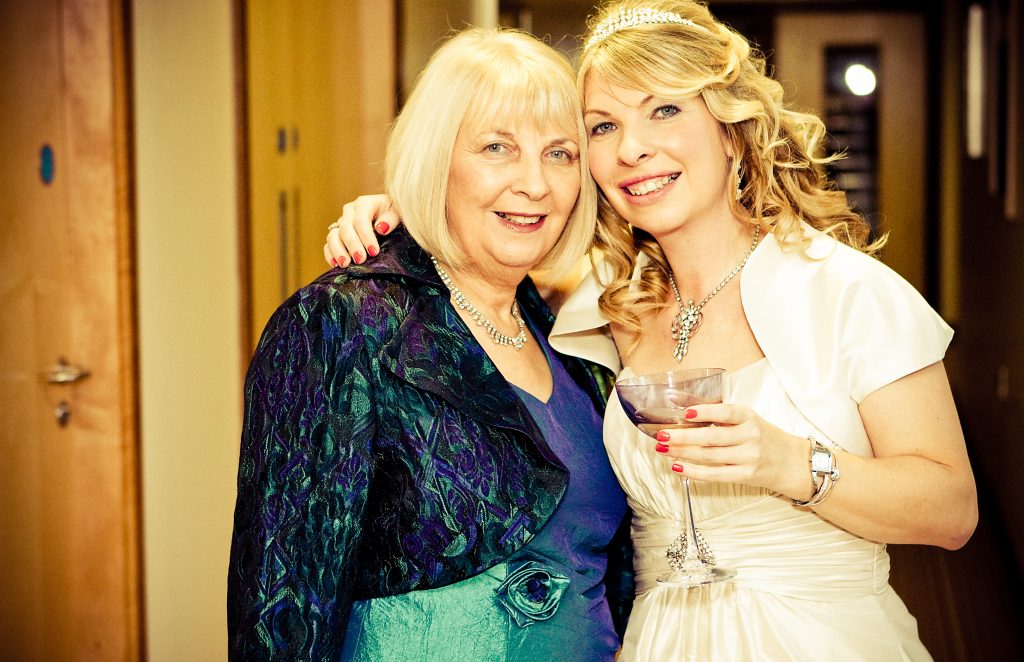 Never one to take advice we booked the 28th December. I shrugged off mum's dark mutterings. Her family was prone to gloom. 'Seriously?' I said. 'When does it ever snow that much in Ireland?' Well, that provoked the weather gods. 'We'll show you,' they said, (the bastards). This was the winter of 2010. Snow fell in relentless drifts, and the city slowed to a snarled up standstill. Even breathing felt like a chore, my lungs unused to the savage bite in the air. In my head I had seen roaring fires, sparkling dresses, and cups of steaming mulled wine. Now I saw icy roads, ambulances and pneumonia.
Travellers languished in all major airports. My mother had to try hard to avoid saying 'I told you so.' I held my breath and prayed for global warming to kick in.
On Christmas Eve my lovely bridesmaid booked me a surprise treat at a beauty salon in Belmont. 'Whatever you do, don't flush the toilet,' they said by way of greeting when we went in. 'All the pipes are frozen, and we can't turn on the boiler.' We sat with blankets slung around our shoulders like Russian Babuskas while they manicured our nails to the hum of blow heaters. In hind-sight we should have cancelled the massage, in a freezing room upstairs. 'My hands might feel a bit cold,' warned the therapist, as I jumped 3 feet when she placed her icy palms on my shoulders. We left tenser than when we'd gone in, but at least our nails were done.
Feeling anxious I rang the hotel and a cheery voice reassured us that they had running water, the heating still worked and as such we were good. I started to exhale. It might, after all, be alright. One by one, our guests arrived from abroad. Robert from Montreal was staying us. His flight had been rerouted to Dublin, and he'd been bussed up to Belfast, jet-lagged and frozen. A few whiskeys cheered him initially, but when he woke at noon on Christmas Day he wasn't in the form for the artisan sausages I'd bought at the Continental Market. 'I've got the flu,' he grumbled, emitting loud trumpeting sneezes. 'Why the hell did you have to get married in the depth of winter,' he moaned. 'I've just come from one frozen shit-hole to another.'
We had a pared down and somewhat subdued Christmas Dinner, since my mother was obsessed by operation wedding cake. My parents never swore, or took the Lord's name in vain. Occasionally dad said 'Damn it!' or 'For frigg's sake.' When I dropped a clanger, mum was most disapproving. 'Language of the gutter, Helen!' So when I heard a series of shit shit shits issuing from the kitchen, I feared the worst. The bad thing about making a cake at Christmas is that when it breaks in half, you can't depend on your local Co-op having baking powder to make another. My mother had never, in a lifetime of baking, run out of baking powder, but since everything else was going tits up, this did too. My fiancé came down to spend Boxing Day. The mood was dismal, with last minute cake related crisis and flu ridden guests. Just as in Bethlehem, there wasn't much room, and he CERTAINLY wasn't going to be sharing my bed. We weren't THAT sort of family. The poor cratur spent the night in the baltic front room, the wind swooshing down the chimney and my brother coming in a bit pissed and sitting on him at 2am.
We arrived at the hotel the day before the wedding, so I could wake up at the venue, relaxed and stress-free. I imagined swishing into the hotel in my new coat, sipping a glass of something chilled, with twinkly lights in the background. 'Hello! I'm the bride, all ready for tomorrow,' I told the frazzled looking receptionist at check in. 'Ohhhh, right,' she said. 'You're the otherwedding.' Everywhere there were small stampeding children, like errant elves, running amok while their parents looked on, oblivious.
Said children seemed magnetically drawn to us for the rest of the evening. Their parents looked as though they'd hit the bottle on Christmas of 2003, and hadn't stopped. I sought refuge in the sauvignon blanc at the table. 'Can't hear a bloody thing,' said Robert. He got quite binned too. In short, it was all quite fraught.
The snow had stopped but a thick fog and mizzly rain had descended on the big day itself. I'd hoped to have a jog before breakfast. 'You'll not be heading out in that,' said my mother, 'if you don't want to end up in the Royal.' I decided to have a swim instead, when the hairdresser arrived, earlier than expected. It was 9-45: I wasn't due to get married until 2-30. 'That road is very dangerous. Ring your guests and warn them, you don't want anyone killed on the way here,' she said. No, I certainly didn't. For a person prone to anxiety, this news stressed me out a great deal. I sat, texting away while she curled my hair. 'Take care on the corner! Mind the fog!' until a pal put an end it to, ringing to say they were grown ups and could navigate their way safely. 'And remember she said, it's your fucking wedding day!'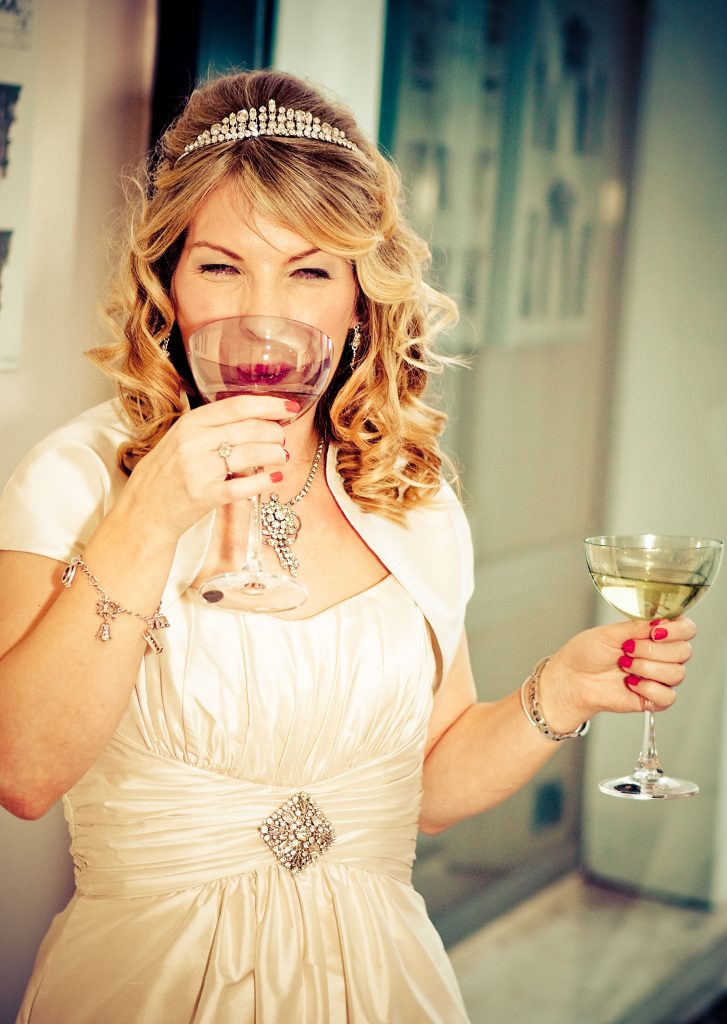 I was ready by half 11. That left 3 hours to sit about, and wonder what else could go wrong. I opened a bottle of champagne and texted my husband to be, but there was no answer. I drank some more.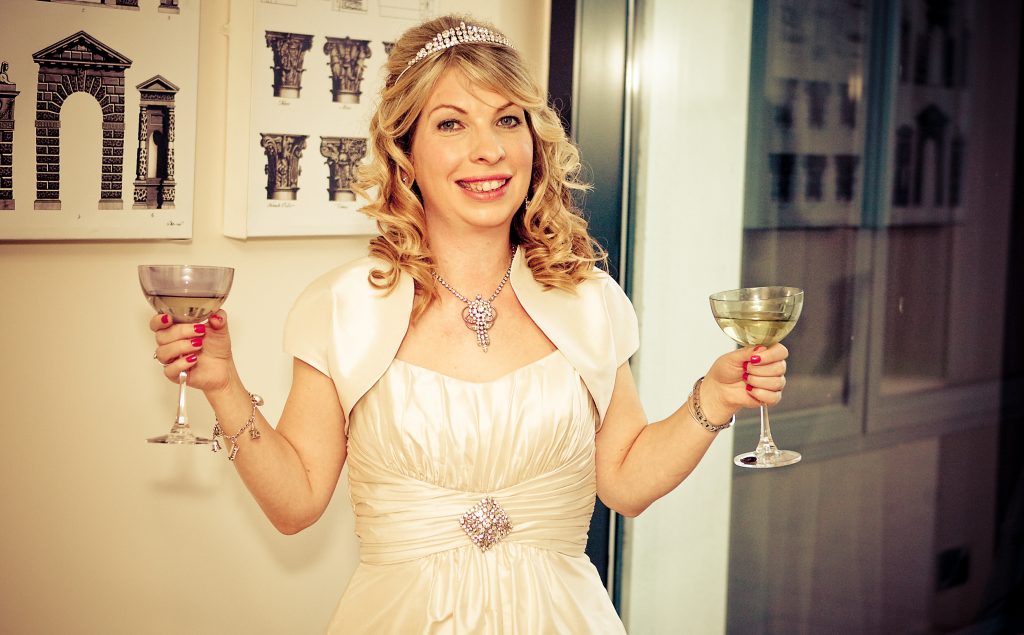 The photographers arrived. 'Have you seen the groom? Can't find him anywhere! they said. 'Oh fuck,' I said. 'Helen!' said my mother. I imagined the little Micra, which he'd only just learnt to drive, upturned on the road en-route to the hotel. I saw the headlines: 'Bridegroom in pile up on frosty country lane, because selfish fiancé wanted a Christmas wedding.'
I sent my bridesmaid on a recce, and she returned to say all was well. Stevey had woken to no heat or hot water that morning, and had to shower at a friend's. He'd arrived some time ago and was chatting to the vicar in a quiet corner. When I finally walked up the aisle, tears tripping me from excess bubbly and relief, he was looking rock-star handsome with his black hair teased into curls. The service itself gives me goose-bumps to this day. 'You're gorgeous, so you are,' I slurred. 'Let me fetch you drink,' asked my new husband, when we'd done the line-up. 'Please don't,' I replied, 'I think I'm already quite drunk.' I can tell you now that champagne doesn't quell your nerves, and only made me less able to tolerate the 'other' wedding, whose inebriated guests Stevey at one point had to bounce off the dance floor. The band was late, the meat was tough and at one point the electricity cut out. However, if I was having a bad day, the other bride was having a worse one. I may have been drunk, but at least I wasn't pregnant, or so I heard later from friends who'd encountered her in the toilets, having the most ferocious row with her mother. Aunties and cousins then piled in to offer advice and pour themselves large vodkas from quarter bottles in their handbags. 'I could write a play about this,' said one of my writer friends, all delighted. It could be called 'Stories from around the cistern.'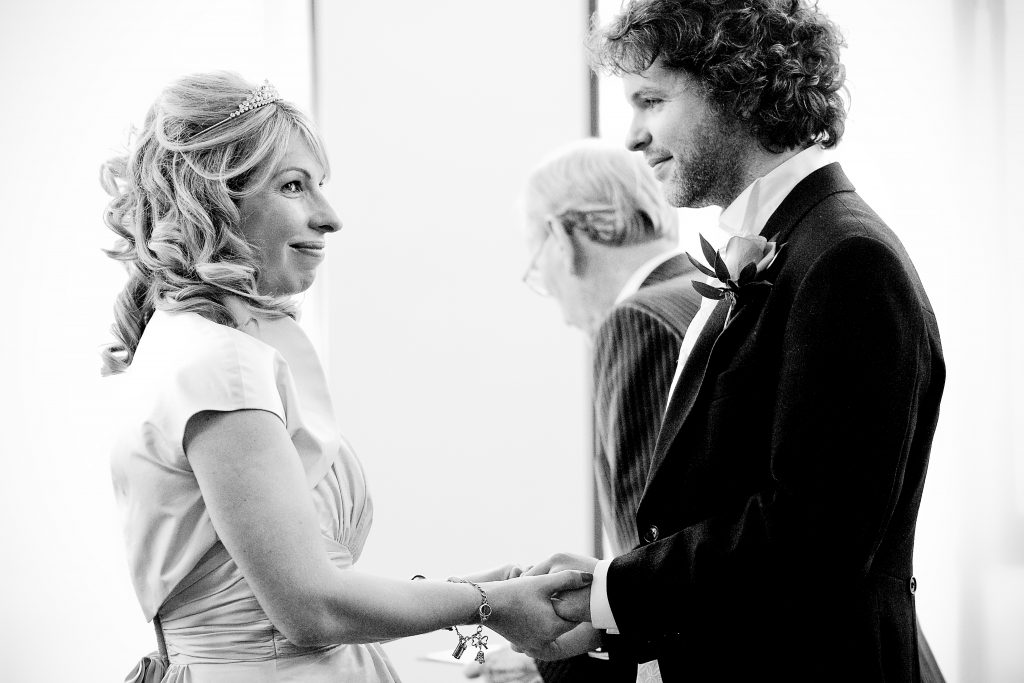 All in all, it may have been one of the most strained experiences of my life: my Christmas wedding turning into a holiday special of Eastenders, or Shameless. I dreamt of renewing our vows in the Maldives, but even that's been marred by tales of human rights abuses and our very own crooked MPs. However, Stevey and I celebrate our eighth anniversary in just over a week. We don't need another ceremony to celebrate our union, and since Christmas is a time of miracles, we rejoice in the fact that we found each other at all, in this, the most topsy-turvy of worlds.