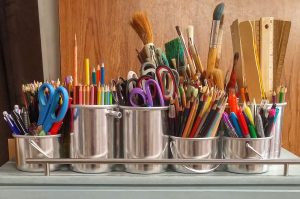 I had two very uncomfortable pregnancies as a result of breaking my pelvis in my twenties. As the babies grew bigger it became difficult for me to stand for long and walking became a fecking ordeal. I had to stop teaching well over a month before my due date and sat at home watching the History channel and thoroughly depressing myself. I mean who the f**k does that? What an eejit- someone prone to dark thoughts watching programmes on the Holocaust, while pregnant and emotional. I would ring LSB at work in tears, lamenting about the world we were bringing our baby into. 'Turn off the television,' he would say, as firmly as he could without me dissolving further into hysteria.
Anyway, back to the pelvis. The thing about it was this: in the morning, I would wake up and when I couldn't feel pain radiating outwards from my lower back I'd be delighted. 'I can walk!' I would exclaim, like the lame fella at Bethesda. However, within thirty minutes of pottering round the kitchen it would feel as though a small elephant had been hooked to my coccyx and I was pulling it along behind me. Call it either optimism or stupidity, but I've gone the same way with this home-schooling lark. Almost every day, particularly on a Monday when the week is all shiny and new, I think to myself that it will go better. How naive of me: wouldn't you think I'd learn?  This week I even made some changes: I created a centralised zone, or a 'learning area' if you will. I located stationery and arranged pens and pencils (sharpened) in little pots. I made sure we had the class novel and ALL the jotters and ALL the booklets in wicker baskets, which slotted neatly into a little dresser in the kitchen.
Well would you believe it, but it still didn't work. They would take their stuff and hare off up the stairs with unparalleled vitesse because they wanted to do it ON THEIR OWN. Books were then swiftly lost, left down the sides of beds, rulers were mislaid.  My children appear to have the attention spans of a gnat. I tried to make sure the laptops were charged but twice I discovered that the actual plugs weren't in the socket because we basically exist in a labyrinthine tangle of leads.
'It's a BLOODY CONSPIRACY,' I told LSB, almost weeping in frustration.       'I JUST CAN'T DO THIS.'
It's demoralising, so it is, when you are an actual teacher, and your children respond to your attempts to teach multiplication using dried pasta made from lentils (that was so disgusting that you kept it specifically for educational purposes such as these) with utter derision. And the whining. The f**king relentless whinging from the pair of them. At a rough estimate I think they maintain their good humour for about one activity a day before they start peering at me out of slits of eyes with all the warmth of a rattlesnake.
And the irony of all this running away is that the SECOND I get the laptop out or lie on the sofa and stick on Radio 4, they appear, annoying me. 'Would you like to hear a joke* mummy?'
No, I f**king wouldn't because my life is presently a joke.
Or this morning's treat: 'Do you like my llama? She's wearing a dress. I've called her Twix. You know, after the biscuit? Or do you think Malteser would be better?'
Dear God.
But listen- it's all ok, because this Saturday morning Boris has offered us all solace and encouragement in the form of an open letter. Apparently, he is in AWE of how we're coping and would like to congratulate us for our ability to home school our children. Well, I for one will feel infinitely better knowing that. Thank you Boris. Perhaps if you had exercised some wit and taken appropriate action at the time as recommended by your advisors, instead of flip-flopping about, then we all wouldn't be in this miserable situation.
*Diner: Waiter waiter, there's a button in my soup.
Waiter: Yes sir, it's off the jacket potato.
What's black and white and bruised all over?
A penguin who's fallen down the stairs.
Boom Boom.