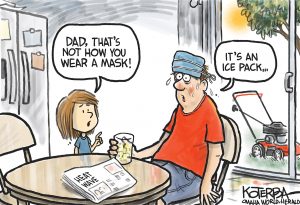 'You have to stop this nonsense and hire a bloody car,' said my friend Rhaiza, when I told her of the onerous journey we took between Perpignon and Girona. I'd like to be able to say that it started auspiciously enough, but it didn't, except perhaps in my head. Despite being a miserable auld bastard, I can be stupidly optimistic at times and had been excited about taking the famous TGV. I had visions of sipping a chilled Sancerre whilst being whisked along at terrific speed, before being deposited at a gleaming platform at Girona. Damn the French though, because after numerous attempts to book train tickets,  LSB saw that their rail workers on strike. Pro-active gent that he is though promptly found a solution and discovered the comically named 'BlaBlaCar' which could have us whizzed across the border in just over an hour. 'Grand,' says I.
Anxious not to miss the coach, we took a taxi to the station; a short trip, which nevertheless cost almost 40€. I thought taxis were cheaper on the continent, but have been swiftly disabused of that notion. Such was my keenness to be on time, we were there an hour before we were due to depart. The kids' faces were a picture. 'Sure never mind, we shall have a lovely lunch,' I told them. My optimism again was ill-founded as my salad of limp lettuce and burrata was not improved by an astringent dressing, reminiscent of Jif lemon. Stevey's mediocre burger deal came with a beer, which he was pained to discover was a Budweiser. I believe he has since contacted the French Department of Agriculture and Food for such flagrant abuse of drinks standards on public transport.
Prior to lunch, the Older Child and I sought the toilet facilities, handily located two escalators down in the basement at the end of a corridor. I was unnerved to discover that it doubled as a refreshment spot for local prostitutes, one of whom was having a wash at the sink, frock around her knees. 'In we go now!' I said breezily to the child while I bundled her into a cubicle. Her wee eyes were out on stalks, 'Try not to touch the seat when you sit down!' I advised, as it was none too clean looking. We washed our hands to the sound of the street walker yakking loudly into the sink, before removing a set of dentures and giving them a good rinse.
When we headed out to catch the coach, the departures board said that it was 37 degrees and I was feeling every one of these, especially when I burnt my thigh against a metal railing. On the appointed hour there was no sign of any bus. LSB's phone chirruped as he received an e-mail to say it running forty minutes late. 'Toujours en retard,' They're always late, said a French lady, fanning herself with a copy of Hello magazine. She still managed to look refresh and unruffled, in contrast to myself who resembled a tomato left to languish on the barbecue. 'I suppose I've time to have a pee then,' said LSB. I advised him to proceed with caution. The Small Child announced that she needed to go too, and the Older One thought she might as well tag along. 'Don't let them touch anything!' I warned. I continued to stand at the pitifully unsheltered terminal, ankles throbbing from the hot tarmac.
They weren't away five minutes when a BlaBlaCar drew in. The crowd surged forward. I rang LSB, worried we'd have endured all of this for naught if it sped off.  He sounded a bit peculiar on the phone, but I assumed that he was otherwise engaged, trying to chat and pee simultaneously. It wasn't our coach anyway., so I sought the shade again. LSB emerged looking a trifle perplexed,  his tee-shirt even more sodden than before. Turned out, some auld fella had suddenly appeared, lad in hand, while he was at the urinal. LSB was shocked to see that he was vigorously pleasuring himself and clearly wanted a spectator, if not an active participant in the act. I had rung at precisely the moment LSB was trying to discreetly urge the kids to stay in the cubicle while he warded him off. 'Did they see anything?' I hissed, but he reassured me that he managed to look threatening enough to get the reprobate to scarper before they emerged. It could only happen to us.
Happily our coach arrived shortly after. We were beyond to find it had air-con and a friendly driver who sunk his foot on the accelerator.  It wasn't too long before I was sipping a splendid Verdejo in a Girona bar while the girls munched Nutella crepes. Meanwhile LSB had a much-needed siesta. 'It's going to take a lot of beer later to blot out that journey'  he said as he closed his eyes.