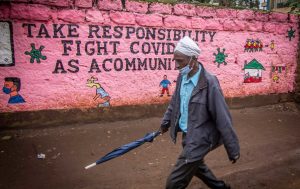 When the sun emerged on Sunday, I felt a rush of joy and optimism, so intense that it was tangible. After the drenching the ground got on Saturday, all seemed vibrant and fecund, the snowdrops a portent of better times ahead. I wanted to savour these intoxicating feelings of hope and renewal, after so much heaviness for so long.
Two winters ago now, LSB took me to see Liam Gallagher in Dublin. I was ambivalent about this trip: I loved Oasis, enough to endure a bus journey from the Europa Bus Station all the way to Knebworth in 1996, but just to see Liam on his own, pontificating about shite? I wasn't sure. But now, can you imagine the luxury of being able to say, 'I'm not sure if I can be bothered spending the night in a classy hotel on the banks of the Liffey with just my husband, dinner and cocktails and a gig thrown in, to boot. Oh, those halcyon days, when you could sleep on, undisturbed by cats wandering in and sitting on your bladder at 3:30am because they think you ought to fetch them a night time snack.
I digress. What I started to say, was that Liam Gallagher wouldn't usually be top of the list of those doling out advice, but he was giving it stacks because the lunatics in the pit were lighting massive flares and he clearly didn't want to be remembered as the rock and roll star whose audience burnt to death in 2019.
Well, today it's me, not a Gallagher brother who is giving the advice, because I'm fed up with dickheads doing whatever they like, which is why, (and I'm sure I'll have a rake of anti-vaxxers and tin-foil hat wearers on to me now) the lockdown isn't working as it should.
I was in Sainsbury's on Monday, and in trots a man, nice shirt and jumper and all on him, and the security chap says: 'Would you wear a mask please?' and he says haughtily, 'I'd rather not,' and ploughs on in. He had no more notion of social distancing, leaning over an old woman as she chose her carrots, and later on hovering, like a seagull outside a chip shop, at the reduced section. Now, I've an acerbic tongue on me, (hence the moniker SWB), and I was tempted to tell him what I made of his attitude, but I desisted as I didn't want to face a barrage of invective.
There was another clown in M&S with no mask on her either, chatting away on her phone with great animation. She was taking her time, pawing over the 'Dine-In' selection, lifting up item after item and setting them back, like a one-woman infection machine.
The Mothership assures me that it's as bad in Bangor and that it's as well she's 'light on her feet' and can skip sideways when other shoppers crowd her. So that's the shops covered- no one doing what they're told.
My greys are becoming increasingly visible, and a FB friend happened to remark that her hairdresser is doing 'homers'. 'She's never been busier!' she crowed. So, opinions on this please. Salons aren't allowed to open to the public, yet some hairdressers are merrily going into several private houses a day? One can only hope that they are taking the necessary precautions, but we can't be sure. Call me slovenly or drab or but I don't give two shits whether my highlights are overdue: I'm 41 and I'm stressed to fuck, and if it shows in my hair, then so be it.
Even if the Executive would do a TV ad on how to effectively wear a mask, since this seems to be beyond the average person's abilities too. Everywhere I look, people are just covering their mouths and not their noses. I totally get it, we aren't familiar with masks so they feel uncomfortable, and thus the temptation is to fiddle. But by touching the front of the mask where the viral load has gathered, it transfers it to your fingers, which inevitably comes into contact with your face and eyes. People clearly aren't 'staying home' so at least if we were more adept at wearing a mask it would be a help.
My point is this: it feels like finally we can begin to look forward to an end to lockdown. But it hasn't happened yet. As a teacher I might be asked any day now to go back into schools and as I'm not vaccinated, I don't feel safe to do so. The combination of some good weather, lockdown fatigue and the inconsistencies of the government's approach have, IMHO, made us feel as though we can relax the rules. I just wonder if I'm alone in thinking that it's too soon to get 'carried away with ourselves' as The Mothership would say.