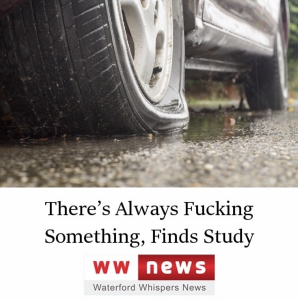 I put up an Instagram post on Wednesday and people began to wonder if my account had been hacked. It was a picture of a miniature daffodil which had bloomed in my flowerbed. Oh, full of joy was I, happening upon this tentative show of spring. I proceeded to document it, embellished with happy little emojis and positive affirmations.  My mood was buoyant for I had also completed a five km run in the park without needing a defibrillator. I had bumped into a friend and oh, the delight of spontaneously meeting someone outdoors, where you can stand and chat, unlike last week- when I spied a pal in the booze section of Sainsbury's. No sooner had we enquired after each other's health and considered the merits of pairing a German Riesling with the M&S takeaway box to celebrate Chinese New Year, than anxious shoppers were giving us the evil eye and we had to shuffle on, in our sad, company deprived way.
So back to Ash Wednesday. Feeling uncharacteristically chirpy, I popped on the radio and embarked upon a cook-a-thon, the children outside playing happily and me, stirring away happily with three meals on the go: a bolognese,  a pot of vegetable broth and Chinese braised beef and ginger in the slow cooker. Having raided the reduced section, I had picked up a bag of carrots for 9p and a selection of mushrooms. I was thus chopping and slicing, determined to boost all our immune systems and eke out the tiny packet of organic mince I'd bought. I also decided to roast myself a tray of vegetables- aubergine, cauliflower and tomatoes, to which I added chilli oil, lemon and lots of black pepper. The rest of the family aren't mad for this so I thought to myself, I shall do my bit, and compensate for their unwillingness to embrace a plant-based diet. Into the oven it went. Oh, very virtuous I felt.
My friend Rhaiza lived in Dubai years ago and had the most horrible time. Her partner was always working so she was was often home alone, plus it was tricky to get hold of a glass of wine and she didn't find the people overly friendly. The person to whom she most regularly spoke was the man on the beach who offered camel rides. She was very fond of the camels, even after one of the fuckers bit her thumb and she ended up in the A&E requiring a tetanus jab and two stitches.  Rhaiza is an amazing cook, but a funny thing happened to her in Dubai, because everything she made tasted rotten. She couldn't understand it, and concluded, eventually, that her misery seeped its way into the food; her frustration and melancholy leeching into her soups and stews. 'I even cocked up a salad once,' she told me at the time. 'Like how is that even bloody possible, I ask you?'
With this reasoning in mind, the meals I prepared on Wednesday ought to have been sumptuous, given my ebullience.  Alas, it was not.  The soup was dismal and bland: I had added two packs of soup mix and hadn't adjusted the stock accordingly, so it was basically just mushy veg swimming in liquid the colour of sewer water. I tried adding an extra spoonful of Marigold Bouillion, but it still tasted rubbish. At least it was edible though, unlike the beef stew. LSB may be taking to a veggie diet yet after almost choking on a piece of meat so tough it lodged in his gullet and I had to thump his back. Six and a half hours that beef shin simmered in the slower cooker, and it still resembled boot leather. And my vegetables. Heavens. My friend Aisling has become the most remarkable cook. Gone are the days when she adds lemongrass to Shepherd's Pie and dished out meatballs still raw in the middle to guests.  Her roasted veg, with tiny oozing balls of mozzarella, would rival anything a Sicilian Nonna would set down to you, in a bowl of steaming linguine. They are unctuous: a thing of wonder. Although I tried to emulate her recipe, (and fuck me, but how hard can a tray of roasted veg be?) it just wasn't nice. And it made my stomach crampy. And windy.
And that's only the start. At considerable expense we had an old rug dry cleaned and put it back down in our front room to make it cosy and inviting. The man returned it, all fragrant and lovely. The children rolled around on it in glee- how much nicer than cold floor boards, (especially for launching themselves off the furniture onto. ) Approximately 3 hours later and the  cat, (the fat one who moved in,) thinks to himself, 'How lovely! A new toilet!' and takes a large shit in the middle of it. That was some job, I can tell you- sorting that mess out. After setting to with scrubber, I went to make a nice cup of tea and opened the dishwasher for a clean cup. Everything was all wet which is a sign, apparently, of the filter not working. Down came LSB  and started buggering about with it, opening up the innards and taking a look. YUCK. The filter was definitely not well of itself. On went the gloves and more cleaning ensued. All around me was shit and detritus.
And this is us, apparently off the drink for Lent by THURSDAY evening I was already bemoaning my decision and all my triggers were on red alert.
So, just to fill you in, my serenity was short-lived and gloominess has once again descended. SWB is back and sourer than ever. If you have given something up and haven't a mission of sticking to it- no judgement here, that's all I'm saying.
*Image shamelessly stolen from Waterford Whispers. It's hilarious, and sadly very accurate.