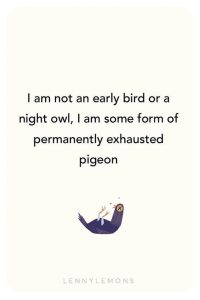 Do you think one can you claim 'overuse of your house' on the home insurance? Some chance: I can just imagine getting on the blower to check. 'Aye right,' Billy from Hughes in Newtownards might say: 'I think it's known as 'wear and tear' you total chancer,' is how I think that conversation might end.
'Things fall apart, the centre cannot hold,' said the inimitable WB Yeats. I believe he was referring to the collapse of civilisation after the horrors of the trenches, but he could just as well be describing the state of chassis in my house right now. Everything is broken, crumbling, collapsing into disrepair, and it is very much grinding my gears.
It's not just me either- we stop with our neighbours while out walking the greyhound. 'Will you at the STATE of the fence,' says Stephen, nudging it with his toe until the panels rattle, a bit like the mad auld priest in Father Ted who yells 'Cowboys the lot of them!' as he wrenches Ted's door off its hinges. He's right though, it's looking considerably less robust than this time last year. I fear his boisterous dog and similarly boisterous child are responsible, with the former flinging herself against it when she spies her mate Bode the Labrador, and the latter using it as a football net.
Their bannisters too are teetering on the brink since Sam, like our girls, eschew the stairs, choosing to access the first floor by climbing, lemur-like up the outside ledges before slinging his legs over the top. What is it with our children and their inability to sit in a chair or ascend the stairs without inflicting damage?
Last week the Small Child handed me a familiar looking piece of wood that she'd removed from the dog's mouth. 'What the hell is that?' says I, eying the teeth marks on it. Small  Child points to one of the bar stools. She and her sister had managed to break off part of one, apparently when eating their morning snack. The dog, seizing her opportunity, had dashed in and called first dibs on her new toy. This is after I spent a fiver on a big marrow bone from 'Posh Pets' in Gilnahirk. (Keeping the dog entertained definitely count as an essential journey in my book. Plus, it's worth a trip alone to meet 'DelBoy' the Bulldog. He's some fellow.)
Both the washing machine and the dishwasher are exhibiting signs of exhaustion and the coffee machine met a tragic end last week, when, befuddled after a nap (yes, I'm still loving the forty winks in the afternoon) I proceeded to chuck a dessert spoonful of coffee into the water tank, before I came to, and realised that I hadn't put in the actual coffee funnel. Now it has clogged up, and despite LSB's efforts of reparation, switching it on produces the smell of melting plastic.
Words fail me: it's not as though I'm an NHS worker, banjaxed after working a nineteen-hour shift on a Covid ward. I am simply rendered incapable of functioning in this tilted world. It's hard to define oneself when worlds slip and slide into each other- a collision that isn't without casualties. Wife, mother, teacher, writer, tender to pets: it is hard to know where one's different selves begin, and others end, amid all this tumult.
Nora Ephron had an epiphany once, when she was at an event she'd organised and realised that little was being carried out to her satisfaction. She was mid-rant, her friend turned to her and said firmly, 'Nora, you can't do it all.'  Despite having heard this phrase many times, on this occasion, it resonated. She claims that she was much gentler with herself when this sunk in, because she finally recognised that doing it all was quite simply, an impossibility.
This week, as the reality of Monday morning dawns with all the subtlety of a breeze block, I'm going to keep this in mind. Some things I may do well, others average, and inevitably I'll  fuck-up aplenty. If the house is still standing at the end it, and I've managed to preserve what remains of my mental health, I'm taking that as a win.