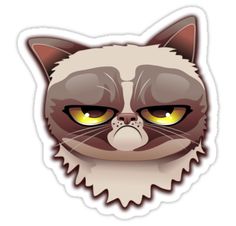 As I write this my husband is out in the laundry room, apologising to the cat. 'I'm sorry about this Izzy,' he begins, 'but the shop had none of your usual fare, so you'll have to make do.' I can only imagine the cat's face when faced with a bowl of dry Purina pellets instead of her Gourmet sachets. She's been in terribly poor humour since the arrival of the greyhound, and takes herself in to LSB's study to shout at him, or lands on his head at about 4am and stats kneading his hair. She knows not to bother with me, as I can withstand the yamming of a cat better than he. She has good reason for finding fault with the dog, because Tilly keeps finishing off all dinners so when she goes back for her second helping she is confronted with the licked clean surface of an empty bowl. It's enough to give a cat a complex.
It's been a strange auld weekend. It should have been Georgina's First Communion on Saturday, which is the most Catholic thing you'll ever hear a Protestant from North Down say. I've been round the houses at bit with religion, but since I'm Church of Ireland, Catholicism isn't too much of a leap.  I quite like going to Mass actually. I like the quiet and the introspection and the fact that no one bothers me for an hour. I find myself drifting into a kind of meditative trance, and almost always come out feeling the better for having gone. Nobody ever goes in for any of that mad carry-on: waving their hands in the air and clapping like a seal on ketamine, which is a relief after I flirted with the Pentecostals as a teen (after which I  think I may still be suffering from PTSD). I didn't realise how much I'd missed having it in my life until I listened to the wee message the Parish Priest sent out for the kids, and when he said the Blessing  I burst into tears. I'd been going every week you see, and it's been nine weeks now and it was just so comforting to hear. So there you are, that was surprising.
Less surprising was that Herself went and got her dress and was halfway into it until LSB shouted 'PUT IT AWAY' because sure she would have had it clarried in muck in five seconds flat. The next thing she has it laid out on the floor which hadn't been mopped in at least 3 weeks as she tried to manoeuvre it back into its protective bag. And there was me, just trying to drink my coffee in peace. There's a lesson there. Just don't think, that you will ever, during this lockdown, get to enjoy a hot beverage. You'll be lucky if you get it down you before it's cold, never mind being able to appreciate the rich notes of caramel and hazelnut in your Single Origin Columbian Roast. 'PICK IT UP OFF THE EFFING FLOOR,' I shrieked, which was rich for a woman who thirty seconds previous had been wiping away tears after listening to a priest on You Tube.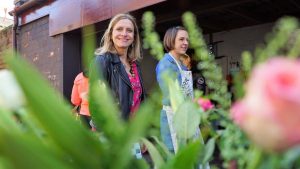 Another thing that made me sad was that Harper's Yard was cancelled. For the uninitiated, Harper's Yard is the brainchild of some friends of mine and their fabulous neighbour Brian Harper. It's a simple enough premise- neighbours meet to eat cake, drink coffee and chat, and make a donation to a local charity. But here's the thing- anything that looks so simple is never simple. HOURS of icing and baking and organising go into it.  This was going to be a special Twilight Session with wine and music and fairy lights. The beneficiary this time was Cruse Bereavement Services, which LSB and I have both availed of over the last five years. In fact, were it not for the counsellor I saw, who told me that I ought to write, I maybe wouldn't have started the blog at all, which as I've said, has been a form of therapy in itself. Of course they put up lots of lovely messages about how we'll do it all again when it's safe to do so, and that had me snivelling all over again. So there you are: totes emosh. (Did I really just say that? This Lockdown must really be getting to me.)