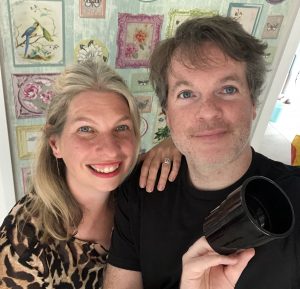 Overnight it seems, we have hit peak middle-age. LSB in particular. He is currently sanding down the edges of a piece of wood affixed with coat hooks which I fished out of a skip last week. Yesterday he was toiling in the garden, hammering planks salvaged from said skip into a raised bed for future lettuce harvests. Then this morning he was all excitable as he read me Thomasina Mier's recipe for fish tacos, growing especially animated over the pineapple salsa. You wouldn't need to be contemplating weight loss when LSB takes to the cooking. It's all Thai curries with full fat coconut milk and Vietnamese pork belly with molasses, which, in case it isn't calorific enough, gets fried up again in the wok. It's basically just a big dish of cholesterol. And there's me having just ordered three summer dresses online because I've slim chance in of squeezing my pudgy form into anything else.
Speaking of Miss Piggy, you want to see some of the ensembles Himself ordered me for my birthday. 'What in the name of God is that?' I said, as the (thankfully last) outfit arrived. I'm partial to some comfy lounge wear me, for the aforementioned reasons of increased expansion. Sadly though, our definitions of lounge-wear bear few similarities. He produced a dusky pink pair of velour high waisted bottoms with elasticated ankles from the bag as l looked on in dismay. This was the part I could actually wear while clinging to a modicum of dignity. The top, when I dared to look, had a slashed sort of neckline, which I suppose, on a waif like creature would slide seductively off the shoulder while she reclined on the sofa flicking through 'Vogue.' Carrie Bradshaw, for example. She could carry off this look with aplomb, and possibly even pair it with some statement earrings and a pair of Manolo Blahniks as she headed out for brunch with bottomless mimosas.  And I still haven't even got to the worst part. The essence of lounge wear, I believe is comfort, which for me, implies coverage. The top, was not only tight-fitting, but cropped. Oh my giddy aunt. Imagine the awfulness, sitting there with your cup of tea and Fox's Chocolatey Rounds and looking down to see that one of your spare tyres had escaped, spilling over the dusky pink waistband of the jogging bottoms, are whatever the fuck they are.
I fought my way into them, but didn't dare sit down. LSB looked on, and for once didn't suggest that I keep them. (Usually he can't be arsed with the hassle of returns so says everything's 'lovely.')
'They are perhaps a bit ridiculous,' he admitted, and I agreed heartily, hoping that the brief look of me in them hadn't extinguished any flame of desire which still exists after these months of lockdown.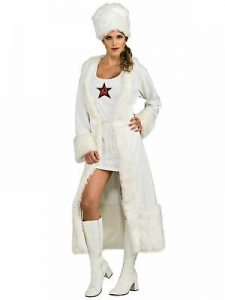 The other items which were dispatched back to the warehouse this week were a pair of leather look white knee high boots. Readers, I have just turned 41. Eating and drinking establishments are not yet open to the public, and when they are, I'm hoping to enter one, and not be turned away because I look like an aging Russian prostitute. I say Russian because years ago I was invited to a tremendously fun Hen Party, the theme of which was 'Miss World.' I picked 'Miss Russia' out of the hat and someone happened to have a 'Tatiana the Soviet Spy' outfit which  was comprised of a very short white dress, white stockings, and of course, the boots. LSB has fond memories of the look and he's been on about the footwear ever since. Then, for his sins, I was watching the episode of 'Sex and the City' where Charlotte takes Elizabeth Taylor to a dog show and she happened to be wearing white boots and he claimed that this was what reignited his interest. The fact that the dog goes into heat and proceeded to have her period OVER the boots didn't appear to have dampened his ardour, and that self same night, away he went and ordered them.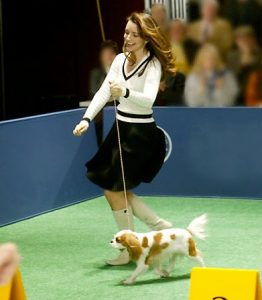 Men, they're a funny lot, wouldn't you say? Anyway, it's Father's Day and I bought him two sensible eco-friendly t-shirts and the children drew him cards featuring all the neighbourhood dogs.  He's away down the Ravenhill Road to 'Screwfix' now, buying me a special part to secure my new water butt to the guttering. It's not exactly 'If Carlsberg did special occasions?' is it? Still, only a couple of weeks and we can hop-foot it down to the Ormeau Road again for an al-fresco beverage and a moment of levity. Can't come soon enough….