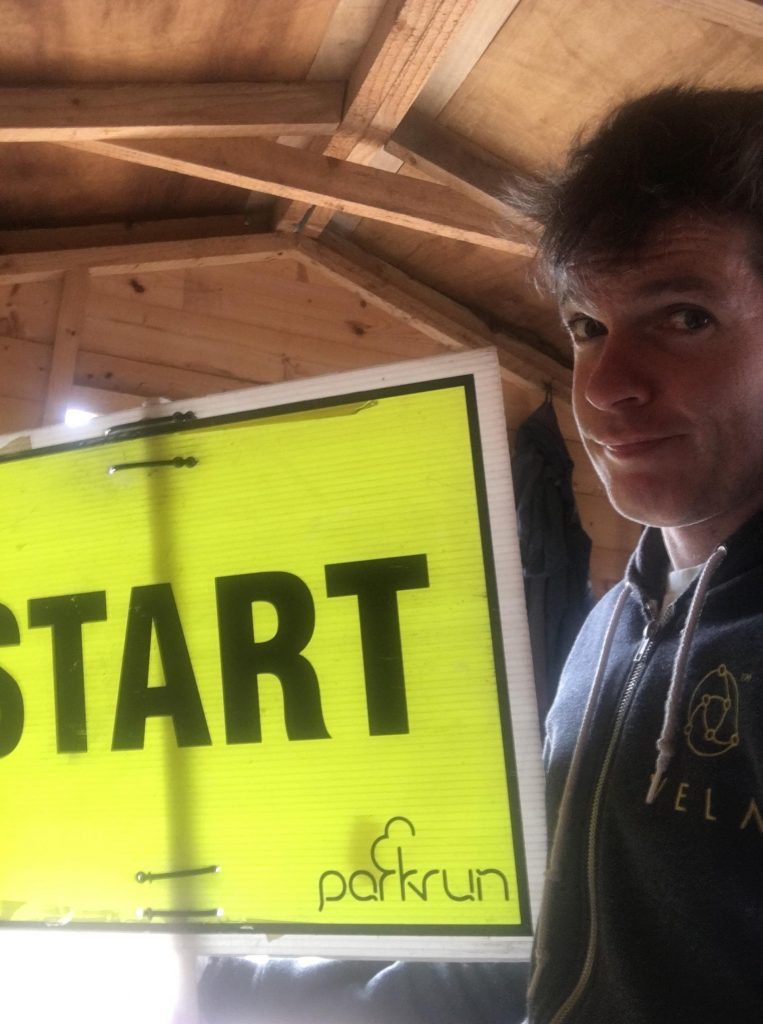 It is the first dry day in what feels like a decade and I tell LSB 'There's nothing else for it. We must tackle THE SHED.' The state of the shed has hovered in our consciousness like a toxic cloud, as one of those dire things to tick off your to-do list, like filling in your tax forms or having a cervical smear test.
Last week, I was all set to cycle to a literary event on my new bicycle. (Once again can I plug' The Green Bicycle Company. I'm telling you, that Karl is a great fellow.) I donned my helmet and packed a rucksack and laid my hands upon the lock. (The children had been playing with it so the fact I found it at all was a minor miracle.) Then I opened the shed, and alas my bike was buried within.  I took the car. As our friend Davey says, most people's sheds are in a state of disorder, but most in a vertical sense of the word. Ours has a sink at the bottom, several chairs and some parkrun paraphernalia, and the bikes are chucked on top. Throw in a few plant pots, hula-hoops and a couple of children's scooters and you're getting the picture, of horizontal chaos.
So this morning I started on it, somewhat deviously, because it meant I had scattered bits and pieces over the patio area and there was no going back when LSB returned from his 14 mile run. 'I'm exhausted,' he'd said earlier, 'it'll not be a long one.' 'Define long,' I said when in he came, later than expected, dripping sweat over my nice clean floor.
He took a look outside and his flushed face fell. 'Oh shit, does that mean we are actually doing this?' I nodded grimly. I was in poor humour, having already fallen victim to a badly scraped shin from a tumbling bike and nursing a sore eye after a piece of grit or feck knows what fell into it. It took it three hours to work its way out. 'Do you think I need to go to the Royal?' I bleated, but LSB's advice was just to let the eye water. 'If I stare at all this shite long enough and consider the task at hand that shouldn't be too hard,' I replied.
After lunch I took to my bed for brief nap, because tasks like this reduce me to a feeble wreck and I need rest to cope. My doze was punctuated by small children arriving shrieking 'Look what we've found!' clutching rubbishy old toys that I had neither the sense nor the courage to just bin outright.
Then himself trotted up, looking non-plussed. 'How have we so much cardboard?' he asked 'and saucepans?' Oh and I'm giving the lawn-mower to one of the lads.' That woke me out of my stupor. 'We could have Gumtree-ed that!' I said. But LSB has taken against Gumtree after people made snide comments about some garments and a roll of feature wallpaper I'd tried to sell. 'I'm not wasting my time putting up ads so people can rip the piss out of us,' he sniffed. I argued that people were more likely to buy garden equipment than a damaged wedding dress but he was in no mood to be trifled with. 'Oh, and I found a whole suitcase of stuff for a car boot,' he said. 'Why do you have this?' He held up a box of wipes for bald men. I have no idea how these found there way into my shed, or into my life. "Refreshing on the head," it says they are,' he said, and started Whatsapping his friends, who later photo-shopped some of the boys into the picture.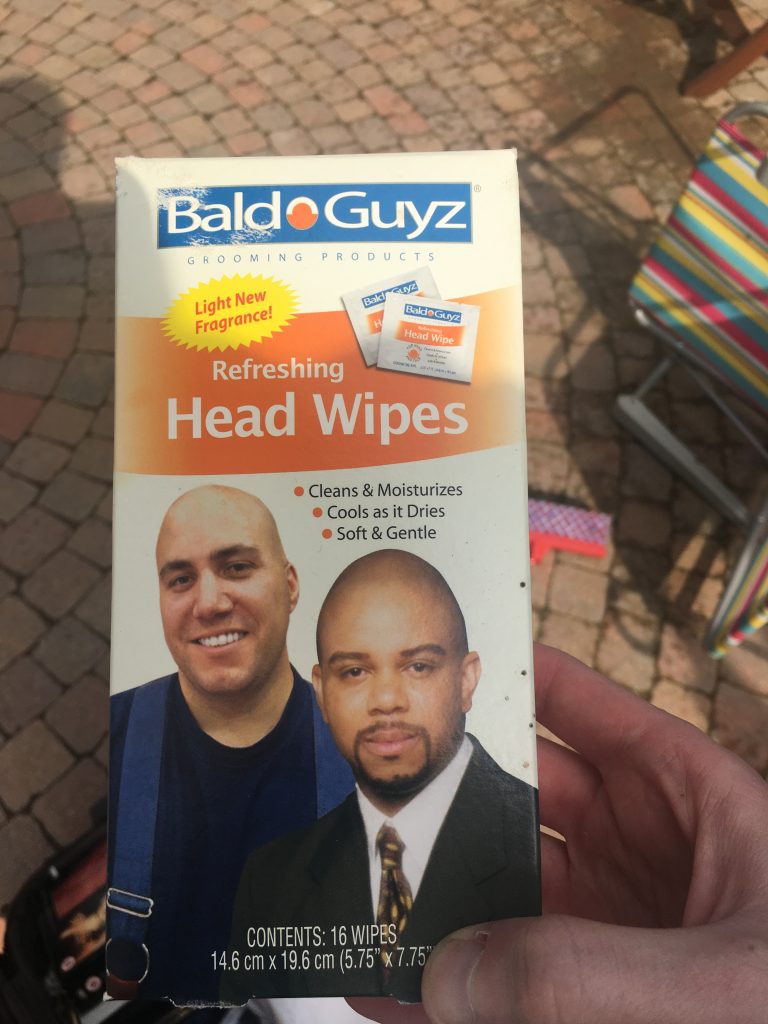 When I came downstairs, discombobulated and aggrieved because it was my turn to 'sort' and take some stuff to the dump, the children were playing with a new toy from their cousin which appeared to be hamsters on wheels which raced around the floor making shrill electronic noises. 'This day has taken an odd turn,' I thought to myself, reflecting that this time yesterday I was wandering around Glendalough in a state of beatific wonder.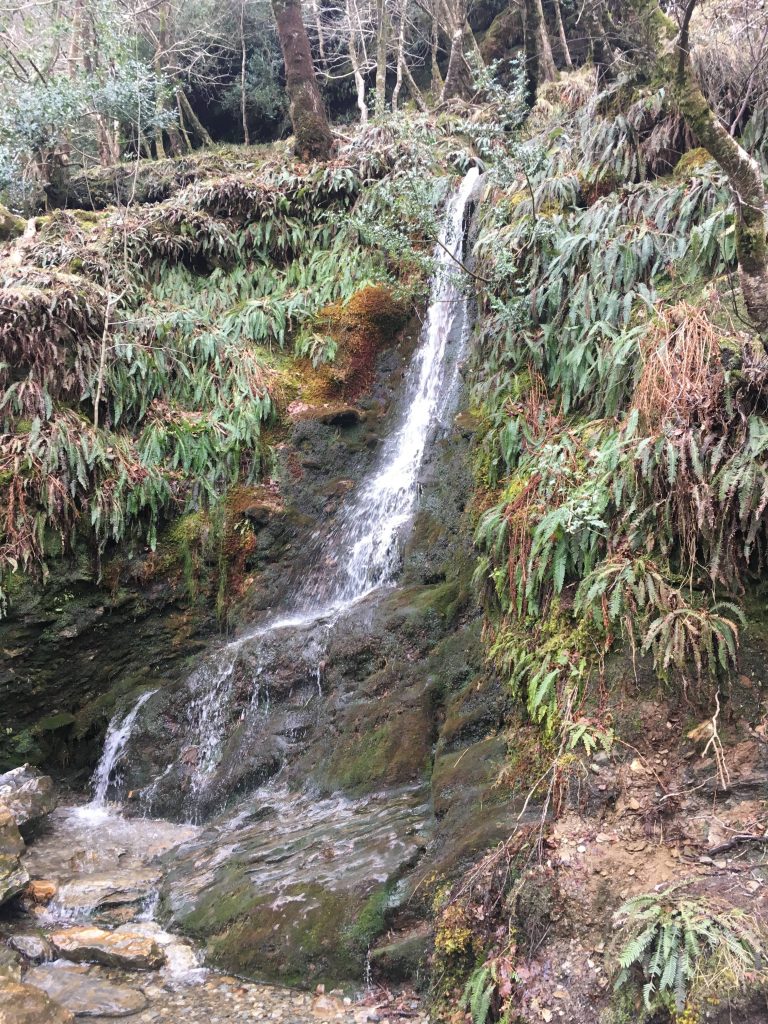 But it is now 8-10, I am about to put a bike on Gumtree, regardless of what himself says (though after the fortune that was Druids Glen he may well just be pleased to see his bank balance in credit.) Our shed is organised and our load feels lighter. And tomorrow, the little buggers go back to school. There is a God after all.