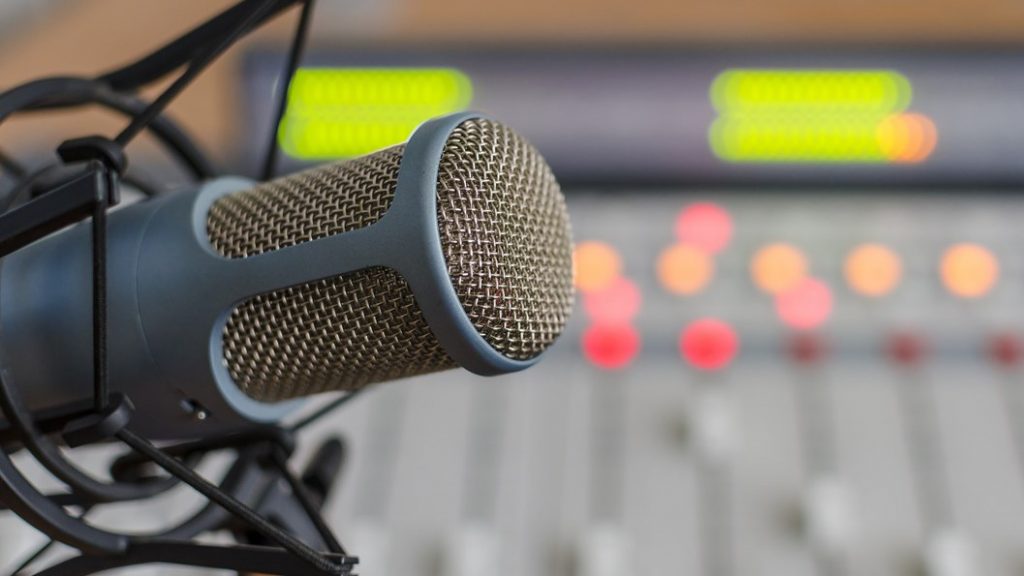 If you happened to be listening to Radio Ulster of a morning over the month of April, you may have heard a new voice on 'Thought For the Day'. And that little voice belonged to me, Helen McClements, AKA Sour wee you-know-who.
I told some of my friends to tune in and a couple rang me in astonishment afterwards. 'What that you?' they said, 'You sounded lovely! Totally different!' (Oh the surprise of them.) One pal said: 'I tuned in and thought it was someone else. So I turned it off again.' That says a lot for my captivating message, doesn't it?
Of course one was more surprised that I was going to be on the radio than the Mothership. Here's how that chat went.
MOTHER: You're going to be on where?'  (incredulous tone) Thought for the Day? I thought it was only people of note who got on to the like of that. Sorry. Not that you're not 'of note.' But you're not really, are you?
(Flip, but you wouldn't need to be sensitive, would you?)
SWB: I wrote a few things and they liked them so I'll be on for four Mondays in April.
MOTHER: And what, dare I ask, will you be ruminating upon? Not your terrible childhood in Bangor you keep writing about, I hope?
SWB: No, just topics like loneliness and parkrun. Friends and stuff.
MOTHER: Hmmmmmm. Well you had better let me vet them. God only knows what you'll be saying, on the air.
SWB: I've already sent them on. I just have to go down and have them recorded.
MOTHER: So you're reading them?
SWB: That's usually how it works.
MOTHER: RONNIE, SHE'S GOING TO BE ON THE RADIO AGAIN. Sorry, I was just shouting up the stairs to your father. Now, you won't like this, but I listened to you when you called into Frank's Phone In and you didn't sound well at all. Think it was cups you were on about. Plastic ones. But you were very nasally. As though you had a bad cold and were full of catarrh.
SWB: Deep sigh.
MOTHER: When I taught over in the Londonderry, (primary school in Newtownards for those unfamiliar with it) some of those children used to be singing down in their boots and I soon put them from it. It's very simple, just hum through your teeth until your lips tingle. It clears out your airways. Do it now, til I hear you.
SWB: Hmmmmmmmmmmmmmmm…. (humming)
MOTHER: Are they tingling? They have to tingle. If they don't, you may as well not bother your head.
SWB: UHHHHHHHH HUUUUUUUUUUH (still humming)
MOTHER: Good, now do that before you go in. And then say 'Oranges and apples I eat everyday.' That helps you enunciate. Stretches your mouth out.
SWB: Can I go now?
MOTHER: They could nearly have me on you know. I'll have a think of some future 'thoughts for the day'. I have plenty of things I could suggest.
SWB: Oh God.
So if you saw a short person walking in the direction of the BBC at the end of March, making odd shapes with her mouth and emitting a low buzzing sound, it was likely me.
(In fairness to the Mothership, when I listened in to the first one, I hardly recognised myself. She does, alas, know what she's about. Just don't tell her I said that.)