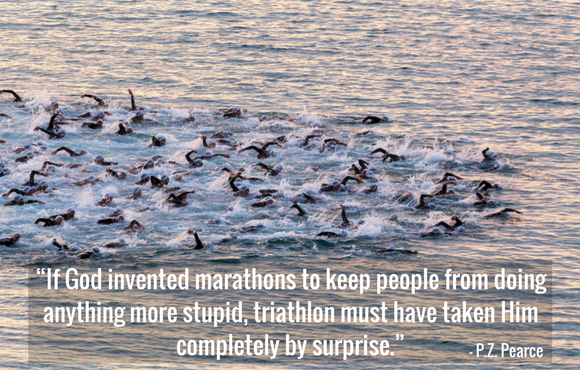 There are few sorrier sights than a half-deflated paddling pool still full of water, reflecting our tentative optimism from Sunday, when it seemed summer might deign to appear. Now the water slowly drains way, along with our good-humour. Bits of garden debris float in its murky depths, and a Barbie Mermaid lies facedown at the bottom, like a plastic Ophelia. She's not even ours, and belongs to our best bud Sophie down the street. Looks like that'll be another trip to Smyth's Toy Store for a replacement.
The cat is miffed beyond belief and wanders around mewing plaintively. She seems to hold LSB and me personally responsible for inclement weather, endowing us with some sort of meteorological-god-like status. How I wish that were indeed the case! Perched upon the sofa with my over-sized cup of tea and listening to the crackle of the wood burner, I wish I could stay here for the next two days, but as you know, in a fit of over-exuberance (or delirium perhaps) I signed up for the Roe Valley Sprint Triathlon. And it's tomorrow. This title may be misleading because in no way, and I repeat, in NO WAY, does the word 'sprint' relate to my vitesse. I merely want to survive the event with limbs and head intact.
For the uninitiated, (of whom I was one, until lately) a sprint triathlon refers to  shorter distances than those in a 'normal' triathlon. It is thus ideal for newbies like most of the girls in our group, or those who want to show off and get an amazing time. (I shall choose to avoid such individuals, should I come across them. I'm not sure we'd get on.) So what lies ahead of us tomorrow is a 750 metre swim, followed by a 20km cycle and finally a 5km run. This all sounds doable enough, until one considers the transitions in between and the fact it all takes place within roughly two hours. Presently, if I go to the pool and then pootle about with my day, I'm ready for a power-nap come 4pm. Thus the prospect of squooshing all three things together has me a bit perturbed. (I should say that I rarely get the chance to nap, since good-parenting practice dictates that I keep an eye on my offspring of an afternoon.)
The mood on our Whatsapp chat was buoyant up until a couple of days ago. Now the LOL's and smiley faces are being replaced with WTF?s and 'Bleepity Bleep Bleep Bleep Bleeps', as reality dawns. Panicked questions pop up about every 20 minutes or so. 'Have you got a race bib?' 'Are you taking gels or jelly babies?' 'Who in the name of God is going to be out of the pool in 22 minutes? Who dreamt up that notion and can we hit him?' 'AND WHAT IF WE GET A PUNCTURE?'
When I decided back in January to do this triathlon I was feeling quite confident. I started swimming regularly, trotted diligently off to spin classes and got back to speedier times at my parkruns. Then life got busy and tricky and sad in February and my training floundered. I got it going again in April until a bad dose of indigestion coupled with a banjaxed shoulder saw me head to the Royal fearing I was having a heart attack. I wasn't, thank God, but I was advised to rest. 'For F**k's sake,' I said.
Since I'm both a pessimist and a worry-wart, I felt a bit antsy. I hadn't done enough stretching or all-round conditioning for the event. I was going to be shite.  So I had to have a word with myself. 'SWB,' I said firmly. 'Take it handy in the swim and don't bust yourself for the cycle. On the bike, just don't fall off. And then run like your life depends on it to make up for the poor performances which will precede it.' I started to feel a bit better.
I'm clearly still a bit jittery though because tonight I scrubbed my hob until it gleamed) and vaguely colour-co-ordinated one of my  bookshelves. This is not normal behaviour for a Friday evening…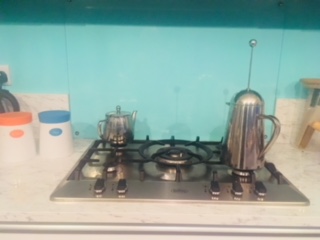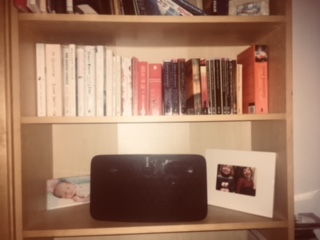 The best bit, of course, will be the after-party. Some husbands mooted that they could come up and cheer us on with children in tow, but this notion was strongly discouraged. Given how little my arse actually hits a seat at the weekend, I'm tempted to see this whole adventure as a bit of downtime. (After the swim/cycle/run bit of course). Merriment is planned for later, as we sojourn en-masse to the Radisson Roe for bubbly and a picnic lunch, before we hit a fine eaterie in Limavady for dinner. Here, my aim is to stay awake along enough to avoid face-planting into my meal.
What I really hope, is that the rain stays off to make the cycle less arduous. So if you have a Child Of Prague, set him out. And the rest of you say a few prayers and send positive thoughts our way that we don't make big mad eejits of ourselves. I'll be back with a debrief some time next week. I hope.