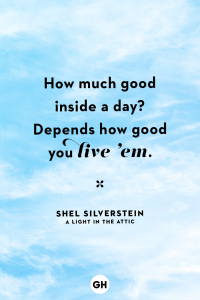 All over Belfast today, I know that many women like me, are feeling absolutely melted. It is the second week of 'holidays', without any of the usual activities available. Even Trick or Treating has been cancelled. Lockdown, back in March, felt different. It wasn't cold and blustery for starters, and there was a sort of novelty to it all, (for the first fortnight anyway.) This feels different. The Covid stats are still rising, although supposedly we are back to school (me included) on Monday. I am not reassured by that, so there is a sort of nervous freneticism on the go. I can't sit down and get stuck into writing or lesson prep, because the children are at home, obviously, looking entertained. Everyone has now had a taste of normal and found a semblance of routine at school again. Mine thrive on structure- they are easier to work with that way, as, I suppose are we all.
But now, LSB is upstairs, tapping away, surrounded by his five fecking screens (two of which are on what used to be my desk.) He is busy working, doing 'very important things'. He is constantly on Zoom calls, 'circling back', 'squaring the circle,' 'reaching out' and spouting all of that work talk shite.
Meanwhile, I feel as if I am doing nothing of any import whatsoever. I am buzzing from room to room, moving piles of stuff round.  Nothing looks much tidier afterwards. I am frantically washing out cat food pouches and shaking the crumbs out of crisp packets. I am gathering markers and pens that no longer work for Terra-Cycle. It does not feel like meaningful use of my time. I am rinsing out yogurt pots and wondering if I should be making my own and dishing them up with a plum and rhubarb compote from foraged fruit, but then I jolt myself back into reality that these will, in no way resemble a Fruit Corner and LSB will go and buy those anyway, thus rendering my efforts pointless.
I am reading, (or attempting to, when I have gloriously free minute) 'A Ghost in the Throat' by Doireann Ní Ghríofra, (available at No Alibis Bookshop) and she too, is attempting to read and write and research, while tending to small children. A stellar job she seems to doing at it, too, since she is publishing poetry and winning prizes and being an all- round literary Goddess. Bitter? Me? Never.
It is interesting though to observe how other people work, and what strategies they use to salvage some sense of achievement when they don't do a nine-to-five job and their life is, to a great extent, dependent on the needs and whims of others. She too, holds on to the small wins: ticking the dishes, the laundry and the school run off her list. With each scored out item she feels that bit closer to being a better version of herself. Like me and my attempts to save the planet one Tayto bag at a time, she has her own personal mission, which is pumping milk for premature babies. Taking time  out every day to pump and freeze and note, she is trying to impose some sort of order on her life, and feel a connection to something bigger, to be part of the solution to someone, somewhere.  And, the magical thing is that this time, while she is forced to sit still, and let the pump to do its work, she snatches back some time to read and nourish herself.
And that's how we have to do it ladies. We have to thoughtfully, consciously make that time, to do OUR thing, be it reading, dancing, sewing, meditating praying… whatever it is, we HAVE to make that time, because there's no one else going to hand it to us at the moment.  Make the time people. Prioritise yourselves because if you're not feeling a modicum of contentment right now, you're not serving anyone, least of all your lovely selves.