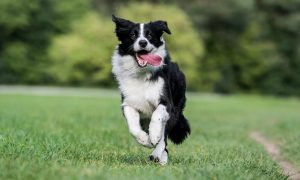 So basically, I'm a bit of a twat. Let me expand.
The day before we were coming home was blustery, and the children and I were as unsettled as the weather. I was still mortified after the body boarding incident, and irked that I wasn't stronger, even after all the 'Building muscle for peri-menopausal women' videos on Instagram I'd watched.
Off we headed for dinner, but a surge of new arrivals at the campsite meant that the usually well-organised system in the restaurant was in disarray. The mood, having been buoyant for the rest of the holiday, took a downward turn, and my luke-warm glass of sauvignon blanc did little to boost my spirits. (I don't care that it's from the local vineyard, just put the fecking bottle in the fecking fridge. And leave it there, FFS.)
But after our pizza and a carafe of more temperate red arrived, things started to improve. The children even looked up from their screens and made conversation. It had, we all agreed, been a great trip, and we were sad to be leaving France.
That's when a French couple were shown to the table beside us with a very cute, but very boisterous collie pup. Delighted with himself he was, wee tail going a dinger as everyone smiled and looked up from their dinners as the bouncy little fellow arrived.
'Would the couple mind,' I asked, 'if we stroked the pup?' And then a brain wave struck; given how long the desserts were likely to take to arrive, perhaps my husband could take the pup on a dander and the girls could stretch their legs?
The couple were overjoyed. No bother at all! Someone had already taken their children so they could have a meal in peace! What had they done to deserve it?! We all laughed merrily and I smiled as my family were despatched.
Ten minutes, I thought. Just ten minutes to read my book, and look forward to a sundae for pudding, coconut and vanilla ice cream, doused with Malibu and slathered with fresh cream. (It's becoming  clear why I couldn't master the paddle boarding, as it had been a fortnight of such indulgences.)
I read a chapter, then another. By the time I began the third I was beginning to worry. No waiter either to take an order, so I wasn't pleased. Enter a small panicked child. In tears. People were shouting at Daddy, saying he'd stolen the dog. Out I went and there was LSB,  clinging to the dog's lead while surrounded by a fractious crowd, a camp security guard and two members of the animation team looking at him accusingly.
'WALKING,' LSB was shouting, trying to be heard over the din. 'I'm WALKING LE CHIEN!'
The child of the couple had seen their dog being walked by a stranger and gone berserk. Out came the dad to settle matters, but the on-lookers still looked at us with suspicion and disdain.
LSB was shaken up by the whole affair. Initially I thought it the baying crowd which had upset him, but it transpired that the pup had bitten him. Twice. The child had tried to unclip the dog from the lead LSB was holding, and in the furore, it had nipped him on the arm and the leg. 'Now I have to go home and get a f**king tetanus jab,' he said, seething.
He was wrong. He needed FOUR jabs. The following Monday, at the Urgent Care at Lagan Valley Hospital, they took it all VERY seriously. He had one injection in each arm, plus seven day's worth of antibiotics. Next month he needs another jab, and a final one in September. He had never been immunised for Tetanus before, hence this battery of precautions.
I thought I would be properly in the dog house (pardon the pun), but he was remarkably sanguine about it all, once we got home. I was on chatting to Frank Mitchell about the potential hazards of holidays, and he got the whole story. The pup was a bit of a headcase, I explained. 'Let's call a spade a spade,' said Frank. 'The pup wasn't the headcase. Stevey wasn't the headcase, I think we know exactly who's to blame here.'
The moral of the story (aside from having an up-to-date tetanus booster) is not to get tipsy and garrulous and volunteer your husband to walk other people's pets. 'If I ever suggest the like of that again, just tell me to f**k up,' I told Stevey. 'Awk, I won't say that,' he replied, 'I'll just say, 'Remember France.'
I'm not likely to forget for a while.