It was wonderful to return to the Black Box last night and meet up with the Tenx9 crew and some new friends. I've recently joined Women Aloud and they are a great bunch, welcoming and very, very funny. One of the wonderful things about Tenx9 stories, is that they've allowed me to revisit episodes in my life which were shite at the time but looking back, actually quite humorous. Cases in point are: my school formal; my wedding day; the time I decided to foster a dog and had a nervous breakdown, and then, there was this holiday to Portugal. Sometimes the fact that LSB and I are still going strong just amazes me.
Here's the story, and the theme was 'Getaways'
'This looks nice, doesn't it?' I said, showing my boyfriend an article in The Guardian Travel supplement. It described a delightful and unexpected find in the Portuguese countryside, and the photo showed a rustic house, bathed in the early evening sun. It had a natural 'eco-pool' and meals were served in a shady courtyard and you could stroll in a cork forest by day before relaxing on the terrace of the spacious rooms. There would be no children, (as a teacher this was very important to me) and no hordes of gay Adonises to make my partner feel shite.
I'll explain. The year before I'd been in Madrid all summer and suggested that my boyfriend meet me for a beach holiday up in Barcelona. We'd come to Sitges, a resort where all the gays in Europe chose to congregate. My boyfriend was so white he was almost blue. He had been working on Wall Street, during the financial crash of 2008, so long days were followed by even longer nights drinking in a pub called The Killarney Rose. 'Here comes the salad dodger!' the waiter used to say when he came in of an evening and ordered his burger, stipulating: 'Meat in a bap, nothing else.'
He was therefore self-conscious on the beach, surrounded by bronzed, svelte men with six packs and very small Speedos. I, on the other hand, coped quite well.
We therefore had to compromise.  I needed sunshine, a warm pool and access to pina coladas. But he didn't know what to do on a beach holiday. His only concession to the 40º temperatures In Spain was to pack three short sleeved shirts. He arrived in jeans, and trainers, with socks on. He didn't bring sunglasses, because he didn't own any. He seemed content, to fry the corneas off himself. He had neither shorts nor flipflops. Sun-cream baffled him. He did take off his shoes, but forgot to apply sunscreen to his feet, and the one bit of exposed skin turned beetroot that evening. It was sore when his trainer rubbed against it, he conceded later. I didn't offer much sympathy.
So we agreed on sunshine, but no beach part. We booked two nights in Lisbon first, to temper our retreat with some bustling city life. It sounded like a perfect, well planned getaway. Then we got there. As we stepped off the bus in the main square, we were accosteded by two men 'Coke? Grass? Acid?' they said. 'Very good price!' Looking back, our first mistake was not to take ALL the drugs. They would have made our first night infinitely more bearable. A crotchety receptionist directed us to our room, in the deepest entrails of a shabby hotel. The lift was broken and we huffed and puffed, bumping our case up the stairs. I still think about the bed, which took up almost the whole room. If there was a Tenx9 for beds, this bed could tell several tales. The springs threatened to break free and lacerate us as we slept. We rammed our case underneath, firstly, as there was nowhere else to put it, and secondly, to lend the mattress extra support.
'You needn't be thinking they'll be any…' I started to say, but Himself interrupted, 'In that?' he said. 'I wasn't going to suggest it. I don't have a death wish.' The bathroom was built into the sloping roof, like a cupboard with a toilet. Even at five feet one, I had to duck my head to get in. I turned on the fan and as it wheezed into motion a cloud of dead mosquitoes fell onto the bed. 'FUCK ME!' I shouted. I thought we said that was off the menu,' said my boyfriend. This is not even funny, I fumed.
'No,' said the receptionist when I went to complain. 'There are no other rooms.' Even a meal of steak and fine red wine couldn't dispel our gloom that night.
In the morning, such was my sourness, that they gave us a new room with a balcony that smelt of lemon scented verbena. But despite sauntering the cobbled streets, and hopping on and off the tram to stop for tapas, I was still in puerile form. Beside our hotel was a bridal shop displaying garish dresses of a lurid yellow hue, like something you would cough up after a chest infection. 'I could see you in that one,' said Himself, winking. I think I told him to piss off.
The next day we boarded a train for Evora, from where we would reach our eco resort. The lady at the bus station looked bemused when we explained where we wished to go.
'Where?' she said. 'There are no buses there. You'll have to take a taxi.'
So we stayed the night in Evora which was beautiful and atmospheric, but I managed to ruin the moment by trying the local delicacy, which was a bowlful of snails, swimming in a sickly garlic broth.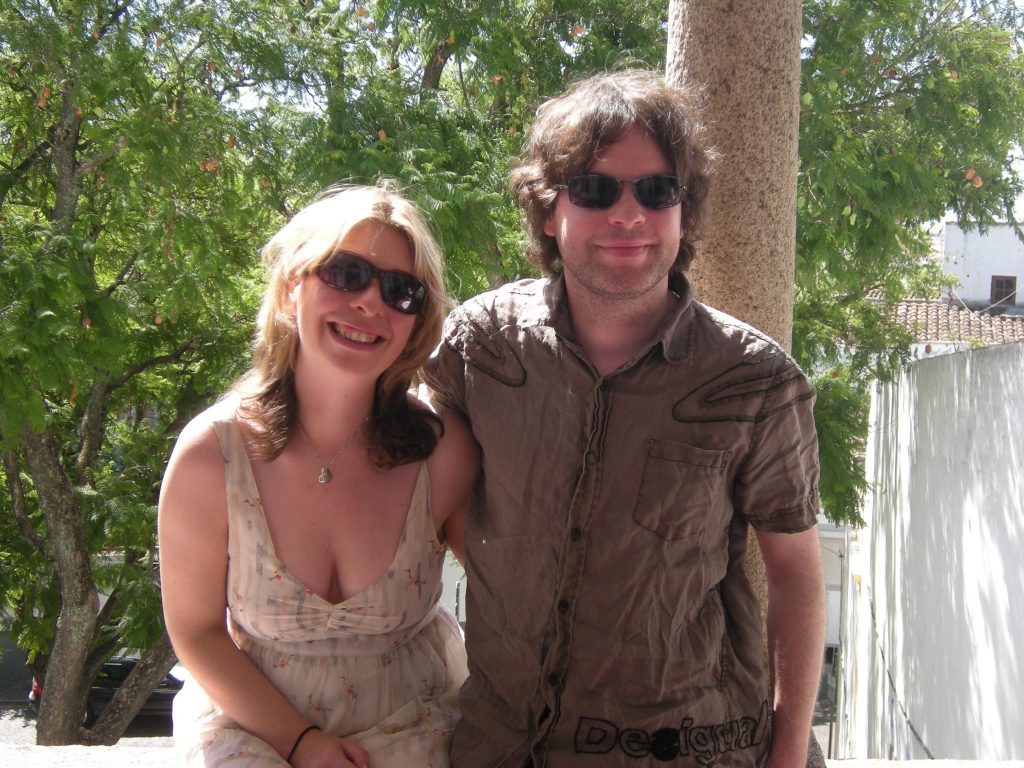 'Should we just stay here?' asked Himself. 'I like this town.' He liked how they served beer in tankards at the Bowie themed bar we found. 'No,' I said. 'I WANT TO GO TO MY RETREAT!' The next day a kamikaze taxi driver sped us through a desolate landscape with acres of barren scrubby fields. 'You're going here?' he said. Even in broken English, his tone still conveyed incredulity.  When we rocked up in a cloud of dust, the staff looked at us in surprise. They didn't expect two young people. They looked embarrassed on our behalf that we'd gone. There was an honesty bar, boasting one type of shit local beer and thankfully, gin. We couldn't get lunch, because the staff were hosting a conference for very earnest looking Portuguese people. 'Never mind,' I said, 'let's go to the pool.' The eco-friendly credentials meant that they eschewed adding chlorine, and instead let the 'natural pond life feed and cleanse the water'.  At worst, it looked like a sewer, and at best, an overgrown duck pond. I entered its brown murky depths and felt the reeds tug at my ankles.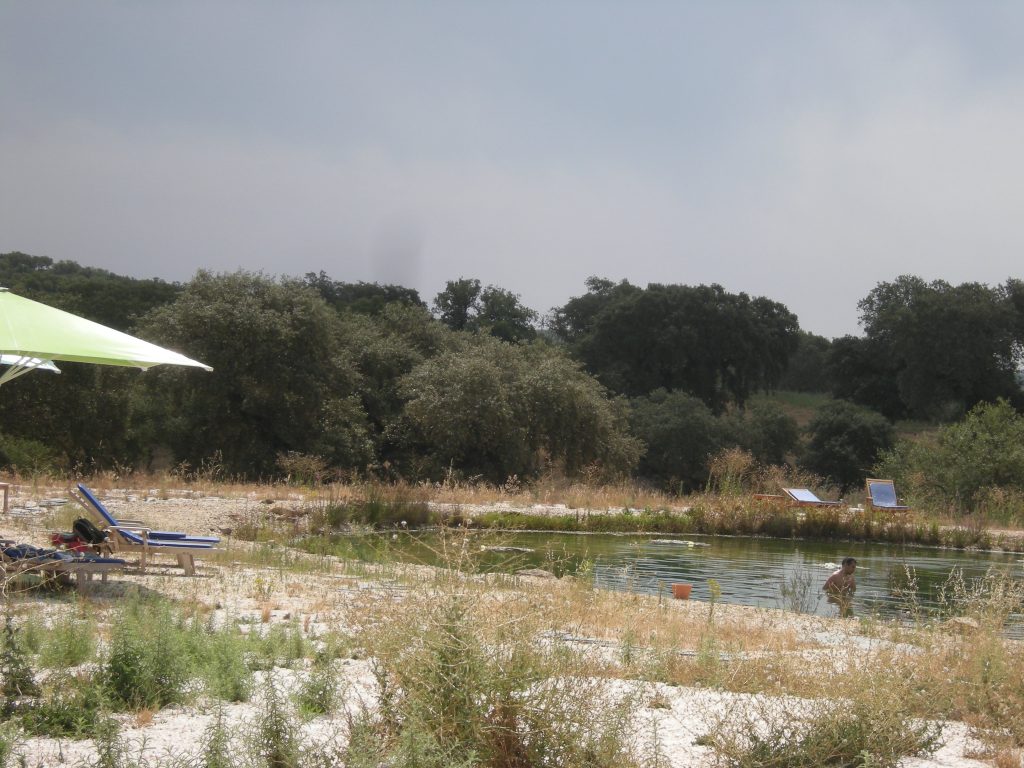 My disappointment was acute. 'Shall we have a walk in the forest?' suggested my boyfriend, with a note of desperation creeping in. Off we trudged. The scorched earth was red and dusty. Cork trees are not famed for leafy foliage. It mirrored my mood which was now apocalyptic. Then we got lost. We hadn't brought pebbles like Hansel and Gretel and even my boyfriend's usually good sense of direction failed him. 'Is that a fence?' I said. It was. A barbed wire fence, to be precise, but we'd been in this bastard forest for two hours and I'd had enough. I was astride the fence, when I heard barking and two angry mongrels bounded towards us, snarling. I jumped back into the forest smartish and didn't notice the gash on my hand until later.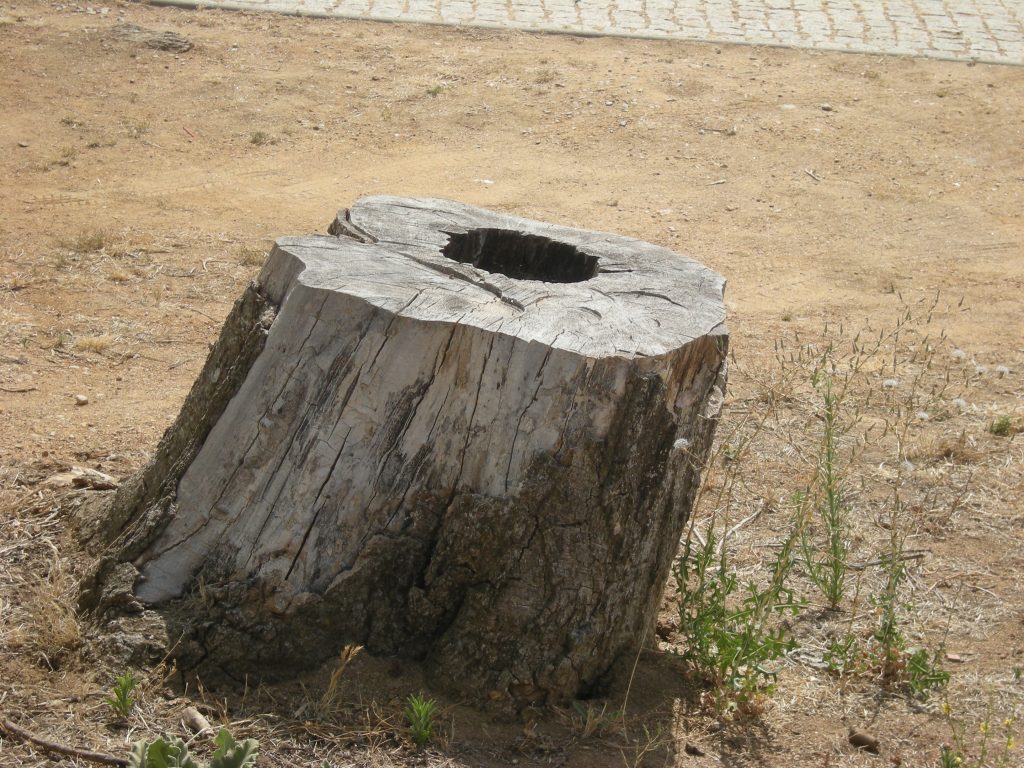 Dinner that night was a subdued affair. In the absence of a menu they plonked down two bowls of tomato soup with fried eggs floating on top. There is nothing that my boyfriend despised more than eggs, but he valiantly slurped up some of the soup around it and ate the bread. He was still trying to rescue the moment.
'The courtyard's nice, isn't it?' he said. I conceded that it was, indeed, romantic.
'It would be nice to get married,' he went on. 'Not here, obviously, but somewhere like this, only you know, better.'
'Hmmph,' I said. He looked sadly down at his soup.
We returned to Lisbon two days early where it was hot and busy and I was still pissed off. Then the day after we came home our cat ran out in the road and had to have her tail amputated. 'This summer's been a blast,' I lamented. However, we were still talking and even managing to have the odd laugh. At the end of August we went to look at a house that was for sale near where we lived. Then we went to St George's Market for a sausage sandwich. 'Here,' I said. 'Do you reckon if we're looking at buying a house we might get married one day?
'Yea totally,' said Stevey.
'Should we look at a few rings then?' I said. (I wasn't planning this by the way. I was wearing my running shorts and trainers.)
'Sure,' he said.
We trotted into a jewellers 15 minutes later I came out with a very shiny diamond ring. It went really well with my shorts.
'Fancy Portugal for the honeymoon?' he joked.
'Why not,' I said. As long as it's with you.