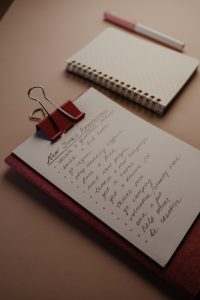 I never cease to amaze myself. Yesterday, tired and queasy after an evening's over-exuberance with an ill-advised mix of alcoholic minerals, I determined that a resolution was needed. New year, new me! Leaner, calmer, less likely to succumb to liver cirrhosis. But today, feeling sprightlier and buoyed by sunlight, I thought to myself, isn't January a bloody stupid time to be embracing the new? Friends, we are far too fragile for those shenanigans. Perhaps if we lived in balmier climes, where we could leave the house without a kettleful of water to sling over the windscreen, cocooned in a heavily padded coat, we could entertain such notions. But here? Now? It's a flat no.
I am unconvinced that now's the time to starve ourselves, or subject our bodies to a punishing regime. Nor should continue the excesses of the season, because that way lies coronary failure. But to put the brakes on all the good stuff, all at once? I think not. One reason I am agin such antics is that presently, I have a fridge full of leftovers, of which only a small proportion is of a healthy variety. I have enough cheese to choke a donkey, and half a bottle of Oyster Bay Sauvignon Blanc. I don't care what a coq-au-vin recipe dictates, but wine of that calibre is going straight down my throat. There's a reason for a mediocre vin de table at £4.50 in Sainsbury's, and I suggest it's for a casserole.
As I type, I'm drinking coffee with a slab of panna tone. It is the last hefty slice, and I am enjoying every last festive morsel. But what does one DO with all the other leftovers? Let me help. First up, I have a white bloomer languishing on the counter which I shall concocting it into a bread-and-butter pudding, with dates instead of raisins, because I have a packet of those I intended to stuff with cheese for a New Year's Eve nibble, but couldn't be bothered. LSB refers to bread and butter pudding as 'that eggy mess' but I shall make it in ramekins and share with friends, who aren't pass-remarkable ingrates.
I've a glut of tomatoes softening in the fridge, which I'll whizz up into a soup. I can plonk mozzarella into this, which ticks two boxes for wastage.  Another alternative would be a sauce for pizza bagels which LSB lovingly makes in the morning, in his air fryer. I've never seen him take to a kitchen appliance the way he has to his air-fryer. He's dying about it, as am I because I don't have to think up lunches for the children, a job I loathed because they are fussy little buggers. The rest of the blue cheese I will freeze to make a dip in the future.
It's clear to see that I'm not cutting out the fat and sugar this January. But I am trying to cut down on waste, so that's a start. Other realistic goals are: spending less time scrolling on my phone; doing on-line yoga at least three times a week and keeping my study uncluttered. I think those are doable, and not nauseatingly sanctimonious. If you're doing anything yourselves let me know- or harass me occasionally to see whether I've kept on task. Hold me accountable! And a very Happy New Year to you all.