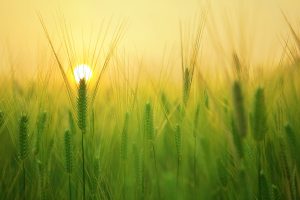 Hear me out here folks, but we've almost reached half-term and although we aren't going on any of our usual jaunts, I still feel more than a frisson of excitement. The girls each have a wicker basket which slots neatly into a dresser in the kitchen. I am making sure that come Friday afternoon, every single book and pencil and ruler are fired into the receptacles provided where they shall remain for a solid week. I do not want to hear about seven times-tables or think how to punctuate a sentence correctly. I am weary of my own voice, droning on ad infinitum, boring myself rigid.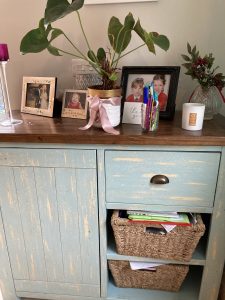 I want to make tacos at lunchtime without checking what shite they have posted on Seesaw without showing me first. I want to watch two episodes of Gilmore Girls instead of one so they won't be grumpy, tired little feckers in the morning. I want to take my laptop upstairs to write without a child bleating that they need to read a story on 'Bug Club'. Next week, I am fervently hoping for more sun so I can open the door and boot them out to play before they have the chance to annoy me.
The odd thing is, and I wonder if anyone else has experienced this phenomenon, but I actually feel a sense of relief not to be going anywhere. Has Stockholm syndrome set in? I'm not even talking Covid here, although I'll never feel the same about a sauna again. I'm just reflecting on other irksome things that happen on holiday; like having to queue for breakfast, then being shown to a mediocre table and horror of horrors, for a family with a wailing toddler to plonk down beside us. My children can be very irritating, but at least they're past that stage. I want to drink my own, good quality coffee that LSB makes in the morning, instead of the piss they serve in hotel restaurants. Can anyone enlighten me how they actually MAKE the coffee in hotels? Is it just one great big vat with some poor scullion stirring in tablespoonfuls of Maxwell House? It's always weak, watery and lukewarm.  And, top of my list of things to be grateful for, is not having to set an alarm, to leave the cosy hotel bed, to get into the flipping swimming pool at 8am. Yes, I know no one is holding a knife to my throat to do this, but it's either that or venture in later to be bashed and splashed by obnoxious little bastards flailing those great foam noodles in your face.
I don't want to have to drop my pets off the 'pet resort' where the proprietors demonstrate all the warmth and congeniality of my grumpy tortoiseshell when I sit on her by accident.
I'm relieved not to have to pack, as inevitably I forget things and then have send LSB beetling off to pick up toothpaste/moisturiser/hairbrushes. Who I am trying to kid? Let's not forget the warm coat I had to buy in Limavady when I went up with only a jumper on me last October. And my worst faux pas, when I said I'd take care of the packing for a trip to Kenya in 2010 and left all of LSB's boxers sitting on the kitchen table. He had to go looking in a   department store in Nakuro, and they only did a range of Y-fronts in bold, primary colours which weren't particularly fetching.
I am seeing a silver lining here, and frankly, I'm as surprised about that as you are. By nature, I am keen on a gallivant, but right now, not so much. With everything closed this half-term our options are greatly limited and I'm thinking 'Thank f**k for that'. It means not having to traipse the children to the Folk and Transport Museum for an edifying experience. It means not having to squeeze my thighs into a pair of tailored trousers for an evening out. It means having a bona-fide reason NOT to meet that person you always say you'll hook up with for drinks when secretly, you'd rather remove your liver with a butter knife than enduring an evening while they talk about their child's lactose intolerance. You just can't, Boris says no, simple as that. Hallelujah- first time I've been grateful to that gobshite for anything.
Today, even though the frost sat three inches thick on my windscreen, I didn't mind because I didn't have to go anywhere. As the Older Child read 'Fantastic Mr Fox' the sunlight streamed through the window illuminating her in a pool of golden light. On hearing how rubbish I felt last week,  a neighbour rang the bell and handed me instructions, on how to make fat balls for the birds, along with lard, birdseed and cord. There are signs of light and life, and if we just get a week of respite, then we'll be able appreciate them, wherever we are.