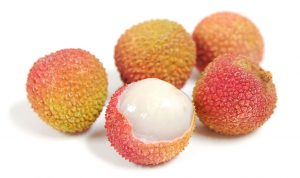 Back in the winter of 2011, I went to see a production of 'King Lear' in the Grand Opera House. In the scene where Cornwall gouges out poor auld Gloucester's eyes, the ingenious prop department used a lychee as an eyeball, which the actor threw, with considerable force, at the back wall of the set. From where I was sitting, I heard the very audible SPLAT! and imagined I could see it slither down the wall. Well, readers, today, as we look down the tunnel of the last full week before Christmas, can I tell you, that I am that lychee. I have hit the wall, and I have slithered, and now I am the pulpy juicy mess at the bottom. All I ask, is that people, pupils, my children and indeed the general public at large, take note of my centreless state, and leave well alone.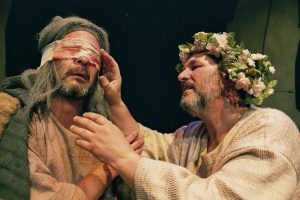 I think I speak for us all when I say that it's been an emotionally turbulent time. Trying to teach in these circumstances is a trial. I feel for the kids: they need some joy. At primary school there is plenty of it- my wee ones are having tremendous fun, coming home full of chatter about watching pantomimes streamed into their classrooms, winning 'Dojo' points and donning festive attire. Few things bring more delight to my children than an M&S hairband festooned with Christmas antlers.
At secondary level it is more difficult since they need a record of marks lest they have to predict grades again. No one knows what lurks ahead in 2021 and whether, for sure, exams will proceed as planned. What is certain, tangible even, is the stress that teachers and pupils are under. In these unprecedented conditions everyone is beavering away, fuelled on caffeine and chocolate and, at this stage, only the scrapings of goodwill.  The highlight of my working week came on Friday when a lovely wee girl told me about her two pet goats. I kid you not (get it? Ha!) It is those moments of connection, when a child comes up and shares a story that makes your life choices seem less skewed.
So, heading into this last week that's what I'm holding on to. I'm going to try and stop thinking about assessments and feverishly documenting data. I want stories, I want light, and a sense of release. On odd occasions, when I've been utterly exhausted, some little sparks have ignited, all the more special for having been so unexpected.
With that in mind, here are a few things this week which have made me feel grateful. In Wednesday I took part in a Tenx9 over Zoom and I feel so lucky to be part of such a vibrant, global community. There I was, sat on my worn sofa in Belfast with a needy greyhound beside me, listing to a lady in Baltimore tell a story about her son taking a pee into a 'Nun's cap' because he had a urine infection. It was both entertaining and informative. On Friday we took a jaunt down to Shed on the Ormeau for their long-awaited re-opening.  I almost shed a little tear myself as the owner Christina showed us to a roomy booth at the window. The wee ones were in tremendous humour and chortled away to themselves while we listened to laughter and the chink of glasses. I have missed that feeling normality so much, but  when it occurs it is all the more valuable. It's finding joy in all the small things, which are most definitely there, but in the busyness of life have seemed out of reach. They are now in sight and I'm holding on tightly to that.