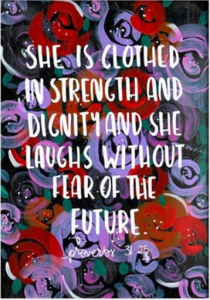 I've always had an obsession with buying prints and framing things. Great trouble I have, shifting myself past the shop window of an arty shop. When I was in first form, we had guests coming from America. Five of them there were, and they were all staying in our house in Bangor. I don't think my mother has recovered yet from the experience. Clean daft she went, touching up the paintwork in all the bedrooms and assembling bunkbeds. In the middle of this ecstasy of cleaning, I had my dad up a ladder hammering nails into the wall so I could display a picture featuring four kittens in a basket. (I was an innocent sort of a child). No expert at DIY, he made a shambles of it, covering the freshly vacuumed carpet with bits of plaster and The Mothership had to fetch the Polyfilla and start rectifying the situation. Pure raging the both of them were, at my prioritising picture hanging over more pressing concerns as to where the guests were going to sleep. Incidentally, the Americans, when they arrived, were a pain in the arse. Well I suppose the adults were alright, in a terribly earnest sort of a way, but the kids were total ingrates. 'I WANT I WANT I WANT.' (You know the type). While playing Monopoly with them one rainy evening I landed on a Community Chest and was chuffed to get lucky with the 'You have come second place in a Beauty Competition, collect £10' card.
'Must've been a very small beauty contest,' drawled the little fellow, who was no oil-painting himself and could have done with holding back on the auld Hershey bars. Little bugger.
Anyway, I digress. 30 years on and my passion for all things art-related hasn't waned. I've been on the look-out for a new piece for the study I share with Himself, and wanted a motivational one that was original and avoided all the clichés; I'm sick to death with the whole: 'When Life gives you Lemons grab salt and drink Tequila' prints that abound in every single arty shop I frequent. I had too many unfortunate brushes with tequila slammers in my youth for those to bring me any comfort at all.
And then, through the magic of Instagram, I discovered 'Brown Paper Packages' by local artist Gemma Ruth Brown. The print that immediately jumped out was from the Bookm of Proverbs and I thought 'well that's unusual, but what a cracker line.' This is exactly the message I want on my wall'. Now it realise that this may sound ironic for the likes of me, considering that my writing is peppered with profanities and the fact that I base most of my Tenx9 stories on my bowel movements. But this message about strength and about laughter and the miracle that is being unafraid leapt out and spoke to me. For years I was afraid to be myself. I was afraid to be different and quirky and above all, I was afraid to tell my story. I love how the pink and purple pop in this picture and how the bold white letters are capitalised. 'Don't mess with me,' they say. 'You can try, but I'll just get on my way now. Have a good day.'
Chatting to Gemma she told me that during Lockdown her painting and writing became a form of therapy for her, as she carved out a little 'me-time' away from her full-time job with Tearfund and looking after her toddler. In her new collection there is a nod to the fear and uncertainty we have all experienced recently, but rather than dwelling on the darkness they focus on seizing moments of joy. Her use of space and colour show, I feel, the relief that taking time out to be creative afforded her, and when I look at them I see a sense of  lightness and levity. Flip me, couldn't we all use a bit of that right now?!
Another aspect of her prints that I'm obviously mad about is the lengths to which Gemma (and her husband and collaborator Dan) go to, to ensure that they are environmentally sound. The materials are all eco-friendly: they use cardboard envelopes to post which are easily recycled and the clear envelopes they pop the prints into are made from corn/potato starch so are compostable. It's as though 'The Guardian' are delivering to your doorstep, so obviously I'm a big fan.  Have a look at the prints yourself on www.brownpaperpackagesni.co.uk and have a read at Gemma's blog, www.gemmaruthbrown.com. Her photos are stunning- boy does she have a good eye for the camera. Eek, I'm starting to worry that you'll never read mine again- just as well I've my new print telling me I'm strong and 'without fear.' Just as well with this new kid on the block. 😉