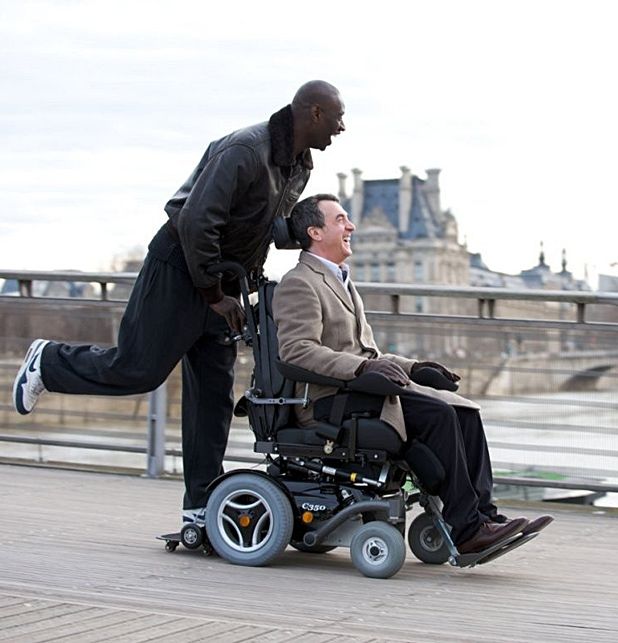 It's half-term and we've decided to book three nights in a hotel, instead of the usual two, so we can 'properly relax', (LSB's words). There is a flaw in the plan though, as after booking the accommodation, we discover that they don't have a kid's club. Suddenly the relaxing bit seems ambitious. The bar better serve VERY good wine, I tell LSB, who looks slightly crestfallen when he sees the depth of my despondency.  'Just have very, very low expectations,' says my friend when I complain to her later. 'That's how I approach holidays.'
When we arrive at the Fitzpatrick's Hotel in Dalkey, however, I'm rather taken with it. There's a sort of dilapidated chic about the whole affair. 'New elevator coming soon!' reads the sign, as we take the stairs.  The carpet is threadbare, and we have a veritable hike to our room, along three long corridors. This ALWAYS happens to us, like the way the departure lounge for Belfast flights used to be at the furthest outpost of the airport, in case the IRA blew it up. LSB calls it a 'Bring a packed lunch' trek. 'How was your room?' I'd ask after each business trip. 'BPL' he'd always say. This hotel has a faded grandeur about it, and it's full  of grannies having afternoon tea, buttering scones and talking in hushed tones. There's a whole table of pensioners playing poker and a bespectacled looking girl knitting a jumper. I think we'll fit in here ok.
The kids swim time doesn't start for another 30 mins so we sojourn to the Library Bar for what a 'pre-swim fortification beverage'.
'Just giving you a heads up,' says the barman, as he pours a Guinness for LSB and a Chilean red for me, 'there's a strictly no children policy in here from 6.'
'Very wise,' I tell him. And don't fret, we're very quick drinkers; parenthood does that to you.'
'I hear you,' he says, mournfully.
The swim though, is more bearable than anticipated, because in the bar, I spy another couple, knocking back beers, while their children play on their devices. I sense kindred spirits. (Initially, I was agin the concept of tablets, naively thinking that kids glued to their screens, and not participating in conversation was a dreadful thing.  I'm 100% over that now, if it means an end to the relentless pestering that happens in the absence of screen entertainment.)
LSB says that the drive has tired him out and orders another Guinness, and I introduce myself to the family and we head to the pool together.  It's all very jolly, as their daughters are in their teens, and are very tolerant of my pair, making sure they don't drown while I chat to their mum, Louise. It's a skill of mine, farming out my kids. I make vague apologetic noises about inflicting ourselves upon them. 'No bother at all,' says Louise, who turns out to be all the craic. 'Sure I'll keep an eye here and you head to the hot tub,' says her husband. I've already warmed to this crowd a great deal.  Like me, Louise gave up work for a while, and while I fanny about still 'discovering what I want to do', she's a full-time carer for a paraplegic. 'I could have been a paraplegic,' I tell her, 'But luckily I broke my C7. Another centimetre up and that would have been me, needing my catheter changed.'
'That would have been shite alright,' she says, 'but it's surprising how much you can do with a broken back.' Barry's always asking me to fetch him things and I'm like, 'Enough of your ordering me around, do it yourself!'
I look bewildered. 'Seriously? Disabled from the shoulders down? What do you want him to be doing?'
'There's apps for everything these days,' she explains. 'He drives his own car and gets around rightly. You should have seen the clip of him though when I first took over.  Used to be sitting there, in these crappy auld tracksuit bottoms. I said to him, "I know you're in a wheelchair and all, but are you trying to look disabled?"'
'How did that go down?' I inquire.
'Ach he has a sense of humour. Some days, anyway. We went to Next and got him jeans, and a proper haircut at the Turkish Barbers. Know what he's up to now? Sending me links to clothes he thinks I should wearing! Told me the other day, that I looked 'frumpish.' 'Frumpish?' I said to him. 'Least I knew better that to dive into the shallow end.' They nearly threw us out of the café we were laughing that much.'
She's taking him abseiling next month. I don't doubt it. He'll be parachuting next.
Unfortunately, the Small Child decided she'd had enough of the swimming and was shivering like a  drenched whippet at the side of the pool. Reluctantly I clambered out of the hot tub. 'I could chat to you all evening,' I told her, 'You're a hoot.' 'No bother,'  she smiles. I wish we could be friends.
(Tune in tomorrow or the next day, when I'll have found the strength to write about our dining experiences down in Dalkey.)