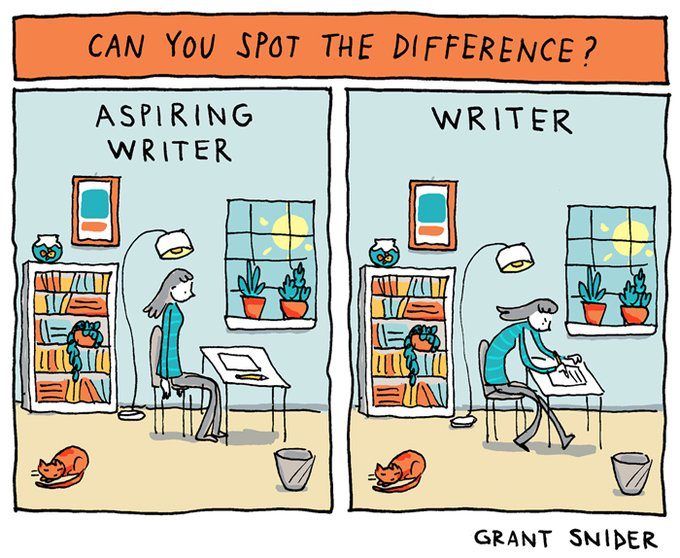 Is anyone else wondering 'Where the f**k did September go?' Yesterday, I saw an competition on Facebook and all entries had to be in by the 30th September. I thought to myself, I better get a wriggle on then! On I went about my business until I realised: it was the fourth of October. Now I wasn't totally unaware of this: I had written cheques, deposited children to clubs and to classes so I wasn't completely oblivious to the passing of time. But on some emotional level, I hadn't caught up.
Life just gallops ahead, and perhaps it feels more of a shock because I had said to myself, that once the girls started school again, I would 'get organised'. Four mornings out of five I fully intended to sit at my desk and write, on whatever project I had going. Some days I'd then trot to the gym, do some errands and then pick up the kids, when the little blighters would then dictate the rest of the day.
Here's how it's working out. I'll use this morning as an example of how my 'writing' goes. I open the lap-top to get started, see an e-mail, and after replying, notice a play on at the Lyric. I book said play, after texting a friend to invite her to join me.
I chortle along as the poet Murray Lachlan Young reads a poem about bongo drums on BBC 6 music and then look him up to see what else he writes. He is truly very funny, a master of rhythmical comic verse. 'WRITE' I tell myself, but my phone is going berserk from the PTA Whatsapp group, so I make a call relating to lights for the Halloween Disco. ('But how many DAYS til the Halloween Disco,' asked my kids this morning, all fizzing and popping with excitement, like little walking-talking tubes of sherbet.)
It's a good day, so on goes a wash, in the hope I can hang it outside. The microwave really is overdue a scrub, and look! I've a couple of elderly lemons, so I squeeze them into a bowl for a good, eco-friendly cleanse. I wash up a few plates and cups, then butter a slab of banana bread for myself. I have not written anything. It is now 10.40 and I remember I have a prescription to get and wonder if I should grab a coffee in Forestside. We're also out of fruit. I hate being out of fruit. We REALLY need fruit. The light spills into the kitchen and the sky is blue. It's the perfect morning for a stroll, en route to get fruit.
Colum McCann has great advice on writing, which I've shared before. I remember, because The Mothership rang and said 'Please refrain from using words like 'arse'. MOST uncouth.' Well sorry. but here it is again. 'Arse on Seat.' Three simple words to make you get on with the job. I advocate turning off all social media alerts on your laptop and putting your phone far, far away. A nicer option would be a three day jaunt to the beautiful River Mill retreat near Downpatrick, where Paul Maddern cooks all your meals  and you don't have to contemplate the state of your microwave. However, you might have to be a 'real' writer to go, not just a blogger who blogs about not writing. 'Sorry, you're not eligible,' Paul might have to say, which would be wild hard for him as he's a nice, polite sort.
So I've achieved exactly NONE of my set objectives, yet still feel I've been very busy. The thought of a coffee in my keep cup at General Merchants sounds very appealing- they also give you reduction when you bring your own drinking vessel. Sometimes I sit and give people the evil eye, as they use their disposable cups without a care. Maybe I better get down there and start saving the oceans, one dirty look at a time.  And I digress again. If you've any helpful hints, please get in touch. Or get in touch anyway, because as you can see, I do love a diversion.