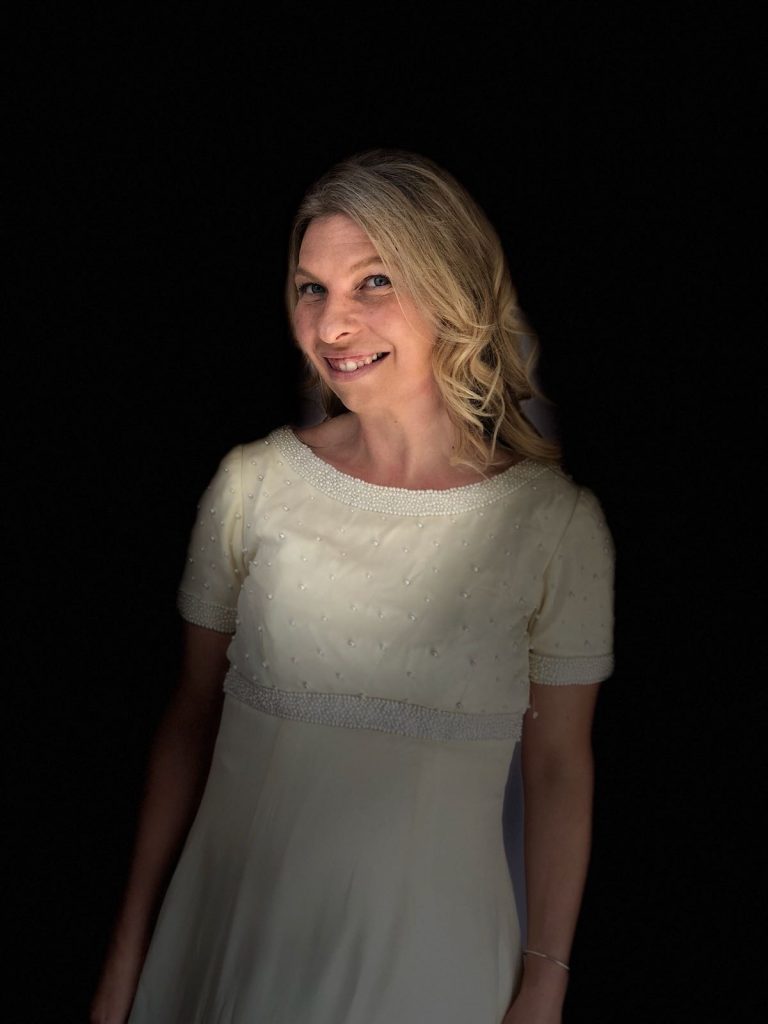 Last week I posted a photo of a candy-floss pink shirt so you lovely readers could help me decide whether to keep it or send it on its merry way. Tonight I'm bringing out the big guns and for the week that was in it, tackle THE WEDDING DRESS dilemma. I've actually got two, not that I've been wed twice and have managed to keep that quiet (as if, you know  how I like to off-load), but no, I managed to acquire two beautiful wedding gowns but in the end I did the standard thing of walking into a bridal shop and going for the brand-new option.
The other, an empire style, be-jewelled beauty, I bought for a song in Blush outlet, but after much deliberation we decided it didn't look its best after a trip to the dry-cleaners on Stranmillas .(Incidentally, it has  since changed ownership I believe). The Mothership took one look and said, 'No, I'm not having that, I'll buy you a new frock. Come along.' She got very forceful.
My poor father just sighed and sojourned to the other room with his Daily Mail every time the wedding dress came up in conversation. 'Oh please, make it stop,' his eyes seemed to say.
So I wore the other, a gorgeous, full-length champagne gown and it was a cracker. LSB still talks about it and every time we pass Jenny Lindop's shop in Bangor (from which it came) he cranes his neck to see what she has in the window and usually says 'Not a patch on yours'.  In fairness, he said the same about Meghan Markle's dress so I think he may just be trying to gain favour. Nonetheless, it's still good to hear. Life's hard enough without worrying that your betrothed thought that you looked like a sack of spuds on your wedding day.
I digress. Two frocks. One stained and crushed with mud round the hem and a ripped underskirt. The other, very elegant but in need of TLC. The former needs a dry-clean and reparation, which could cost £100 or more.
Both children tonight expressed considerable interest in the dresses, but there's probably about a 5% chance of them actually doing anything with them.
So, should I:
 Dry-clean and donate
 Up-cycle and repurpose them so I still have 2 cracker dresses
 Dilly-dally further and do nothing. The plus side of this is that it won't cost anything and still give the girls an option if they want to do something with them when they're older.
(Full disclosure, I've kinda made up my mind  but I want to see what you people think because you come across as an intuitive, creative bunch.)
Also, while you're in the mood to share, have you done anything special with your dresses? I have a couple of ideas which will appear in The Newsletter on Saturday. If you like them, maybe we could get our heads together…
I  found this site today when I was doing a bit of research  and the writer had some brilliant ideas. I just wish I'd found it 8 years ago. Would have saved the parents a fortune… http://www.recycled-fashion.com/search?q=wedding+dresses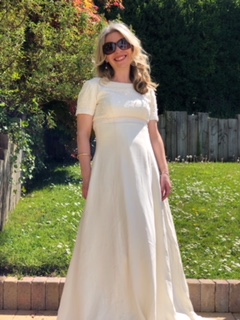 This is the couture dress from Blush that I didn't wear in the end. How wonderfully Jane Austen it is though. Elizabeth Bennett-esque in every way.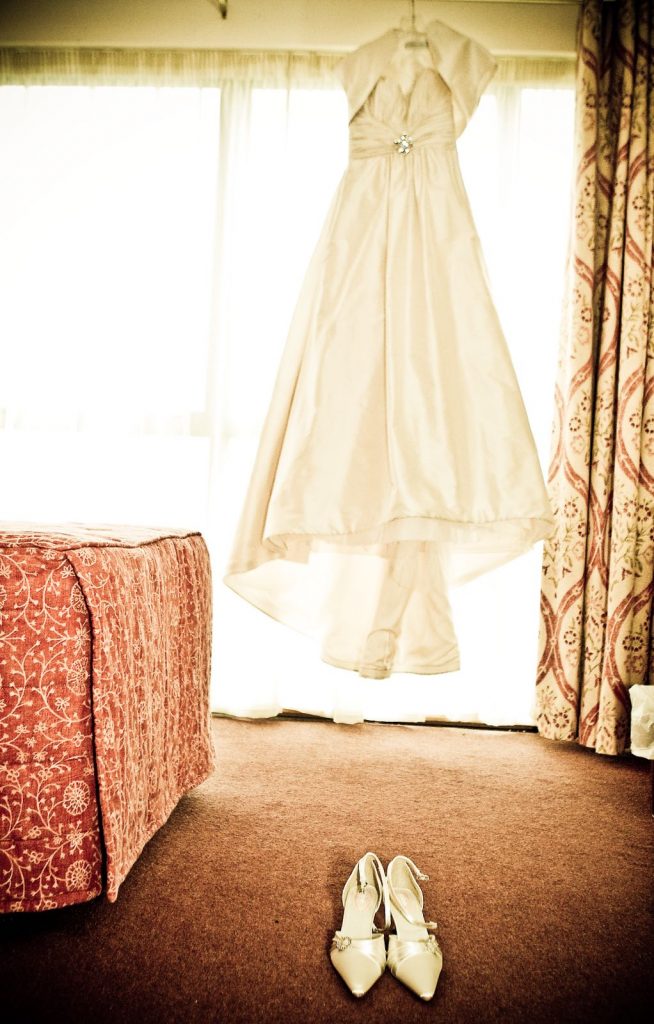 And this is the one I wore, Paloma Blanca from Jenny Lindop. Just imaging it in a much more creased, bedraggled state. There was some energetic dancing that evening to which the dress now sadly bears witness.