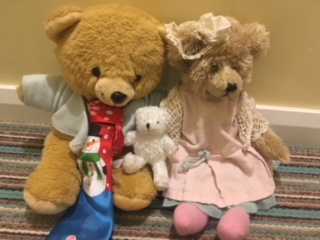 We were keeping it classy on the street this morning. 8.05 and I'm careering down our icy drive in my dressing gown and M&S fluffy slippers shouting: 'STEVEY, YOU"VE FORGOTTEN THE THREE BEARS!'
The bears, you see, were of utmost importance. The small child, was going in to school dressed as Goldilocks. We had no wig of golden loveliness, (and alas the paucity of her own hair was insufficient for plaiting) and we had no fairytale dress. We had upended the dressing up box last night and she had turned up her nose at all of the costumes. 'NO: that one's for a queen. NO: Goldilocks DID NOT DO BALLET. NO: that's the wrong princess.' The Bo-Peep outfit WOULD NOT DO and the staff was missing in any case, though the older child tried her hand fashioning one out of a kitchen roll tube. The mood was fraught.
Finally, we got to the root of the problem. 'I WANT TO BE A BEAR!!!' she wailed. Ahhh, of course she did. There is always an animal theme with the wee one's outfits. But as the older sister pointed out, 'Bears in nursery rhymes are usually brown and you only have a polar bear suit.' I suggested that this Goldilocks could be set in the Arctic but merely received a withering look for my efforts.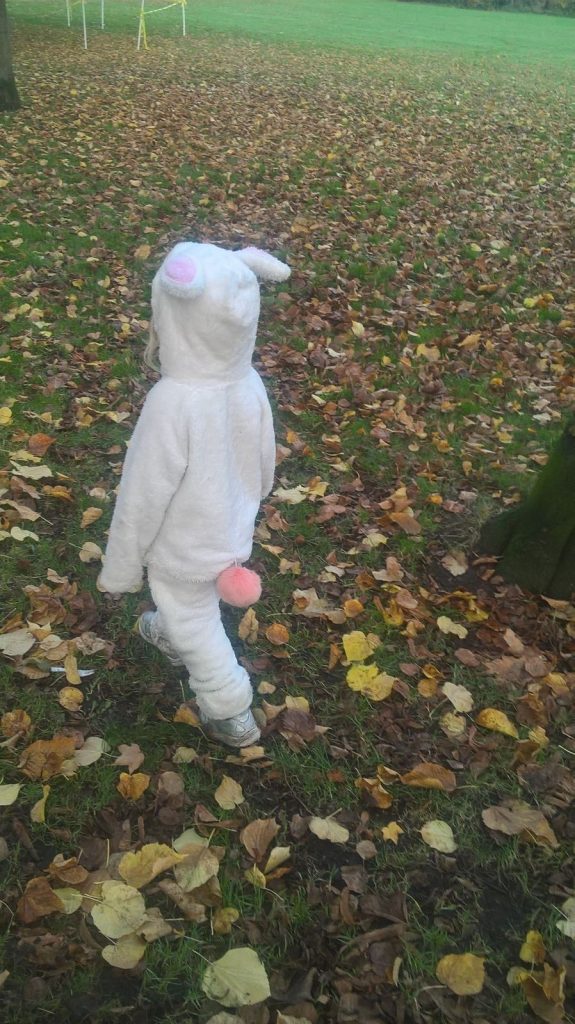 To soothe tempers, we sojourned to the sofa and read a couple of versions of the tale, and concluded that Goldilocks just needed some class of a frock, which surely we could muster up. The small child still looked despondent though.
And then, I STRUCK GOLD. 'Let's focus on the bears instead.' I decreed, triumphantly. I even produced the CIRCULATION BAG, which is the bin bag into which I heave about 20  toys every so often and produce on a whim and the kids think it's Christmas. 'Mummy, it's Eli the Elephant! It's Henry Sharpe! IT'S STEVEN CRAIG!!!' (Yes, toys and dolls get their full title in our house.) Three bears were located, duly dressed and chucked in a Tesco Bag. 'You have PROPS!' I told the small child, and she beamed.
Meanwhile, my phone had been a-buzzing with all the mums' on the WhatsApp group in a similar state of angst. It was a particular challenge for the boys, but if they donned a green shirt and black trousers apparently that would suffice as Jack and The Beanstalk. I posted a photo of the three bears (of which I was ridiculously proud) and got a panicked message in response. 'You mean they have to bring toys as well?' 'No,' I typed back. 'It's just because her outfit is going to be so shit.' I got a lot of smiley emojis. 'Please,' I implored, 'Just keep the standard very, very low everyone.' 'Teaching our kids a valuable lesson' replied another exhausted mum. 'The bare minimum will do.'
And so this is why, when LSB trotted off with the girls and I exhaled loudly as I sat down with my coffee, I took off after him like a crazed lunatic when I saw that the bag of bears had been forgotten.
Clearly, in my world, the BEAR minimum won't do….
Happy Friday everyone.