So how did I make Dry January a fun, illuminating experience? Yes, you read that right. Not only did I get through Dry January, but I will always look back on it as a special month, of growth, renewal and reconnecting with self. Here's how I did it….
1. I challenged my notion that non-alcoholic wine was rubbish.   We trotted to the Vineyard and treated ourselves to a selection of non-alcohol wines and beers. And to my AMAZEMENT, some were quite good. So I still took a bottle from the fridge and lifted down my wine glass, but I drank guilt free.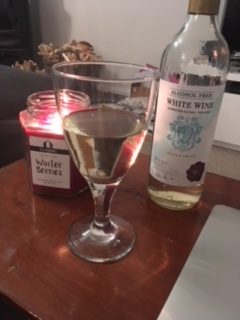 2. I offered to drive. January 6th was Nollaig na mBan and I was meeting three of my finest lady friends for lunch to celebrate. We eschewed our local haunts in favour of The Poacher's Pocket in Lisbane. I picked everyone up and the craic was mighty on the way there and on the return journey. It was dark when we left the restaurant and the moonlight danced through the trees which lined the country roads. At one point, as I ate my smoked haddock risotto, I thought: 'A glass of chilled sauvignon would enhance this no end.' Then my friend said something interesting and I forgot about it.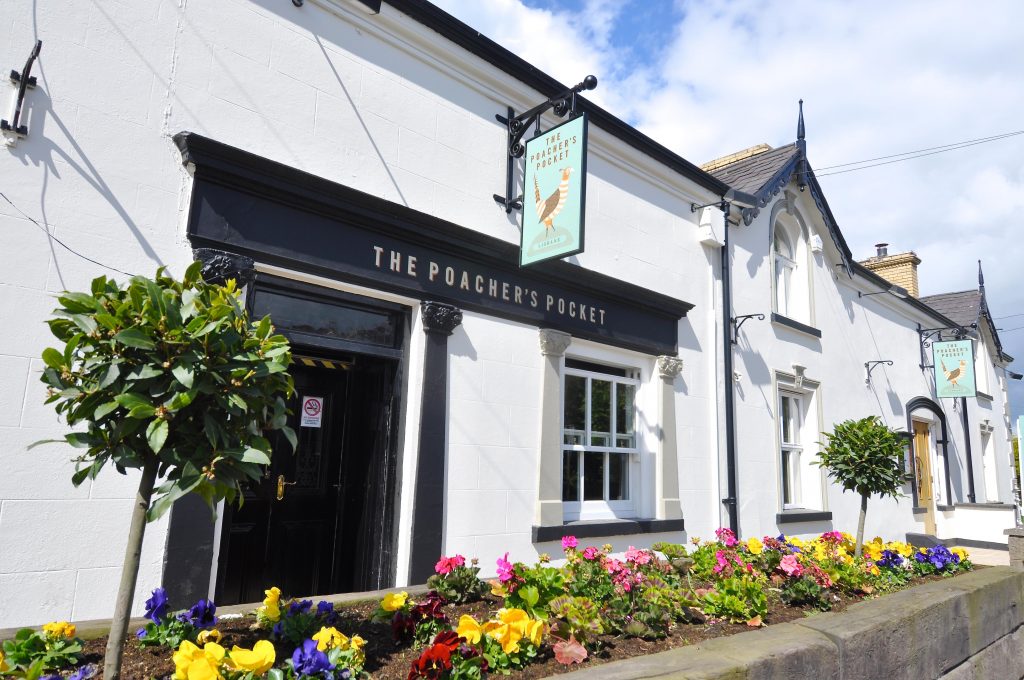 3. I did more yoga. Since I was busy with work, I struggled to make my morning yoga sessions, so I did a few yoga classes in the evening instead. One Sunday, after spending the afternoon at christening, (there was top-notch cake and coffee, so again, I didn't feel I was missing out) I took myself down to a meditation class in Flow. The floor was still warm from the Heat class which had gone before, and as I lay, a bolster under my knees, bathed in music and candle-light I thought, this is such a gift to myself.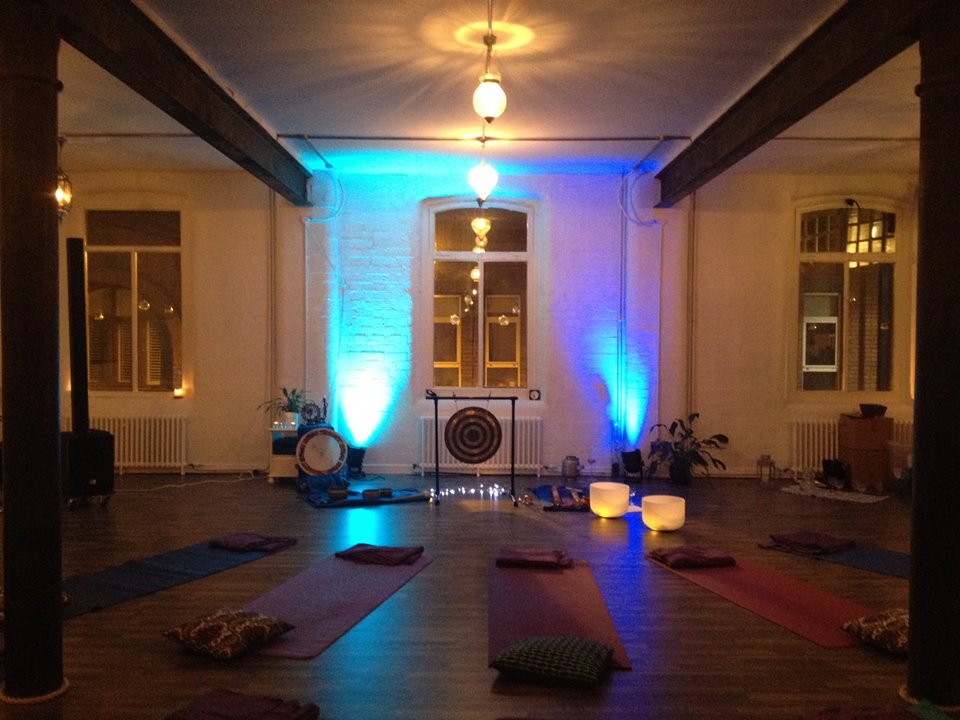 4. I joined an on-line Sober Club set up by my friend Amberlea, where a group of us posted comments tracking our progress and offering encouragement. Some people were going off the hard stuff for life, others were cutting down and getting 2018 off to a healthier start. It was an honest, funny and inspiring forum, without which I may just have opened a bottle (on the nights when the kids had me driven beserk.)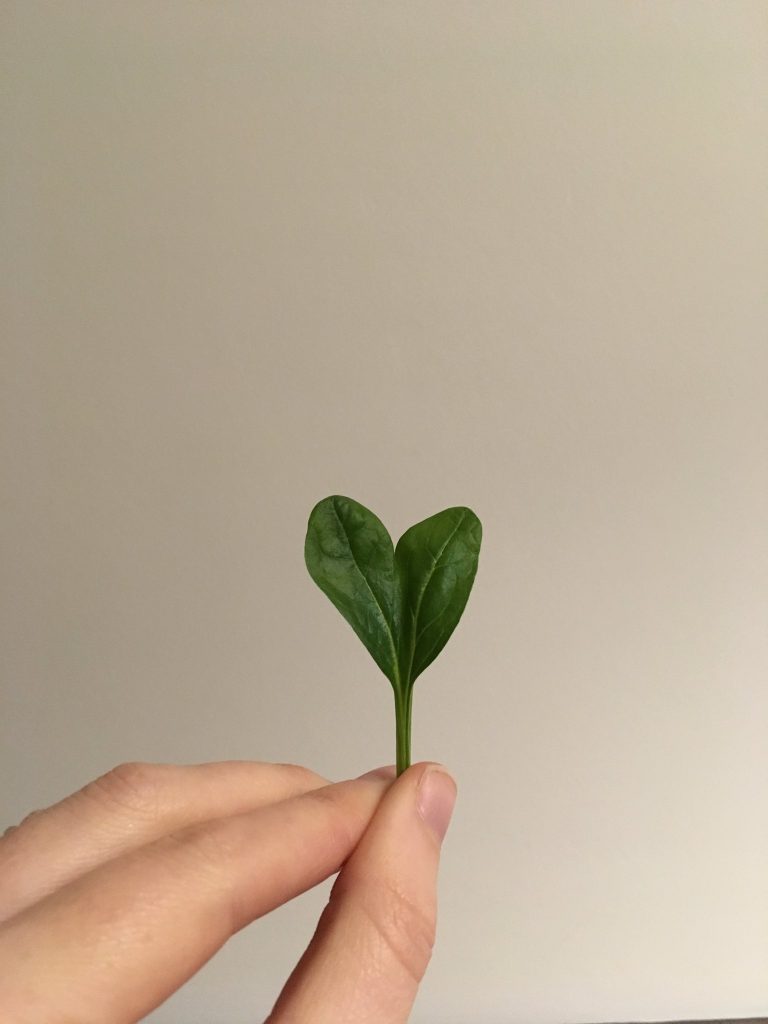 5. I was much kinder to myself, and focused on the positive. It felt great to wake up fresh every morning and and I found it much easier to give those negative feelings a good boot up the arse.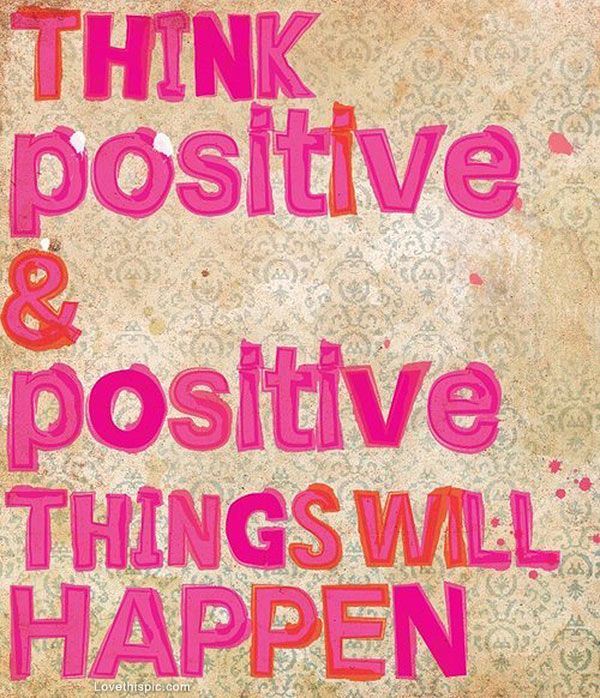 6. I spent time creating a feeling of Hygge in the house. We lit candles and plumped cushions to create a haven where we could relax in the evenings. I bought new furniture in Ikea and Action Cancer on the Ormeau Road and set to making our bedroom clutter free and cosy. It was a treat to slip between fresh sheets and read Eleanor Oliphant under my new light (usually serenaded by a purring cat).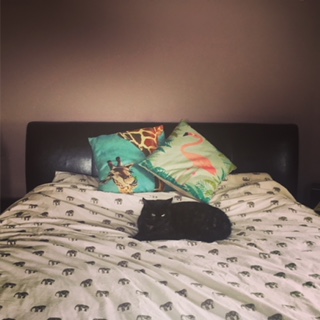 7. I made a plan. LSB embarked on this together. We read How to Quit Alcohol (for a month), and discussed some strategies to keep us on the wagon. And this was why it worked. We decided that for a month, it was off the table. And we got on with it. When I fancied a G&T, I made this delightful concoction instead: Fevertree Tonic, lime and angostura bitters. It hit the spot.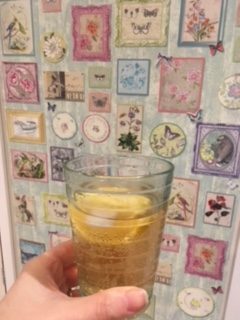 In the interests of transparency, I do need to tell you as I've previously admitted, there was a small amount of wine. (though I think having one drink before a gig is a RESULT.)  But after our evening out we spent the rest of the weekend booze free and so far this February, I've had a couple of drinks, but a most insignificant amount. Hell, I even drove to a Pub Quiz, and this is UNHEARD OF. I feel that alcohol has relinquished its hold on me. I'm glad I've done this, and now I know I don't need Prosecco to find my sparkle.