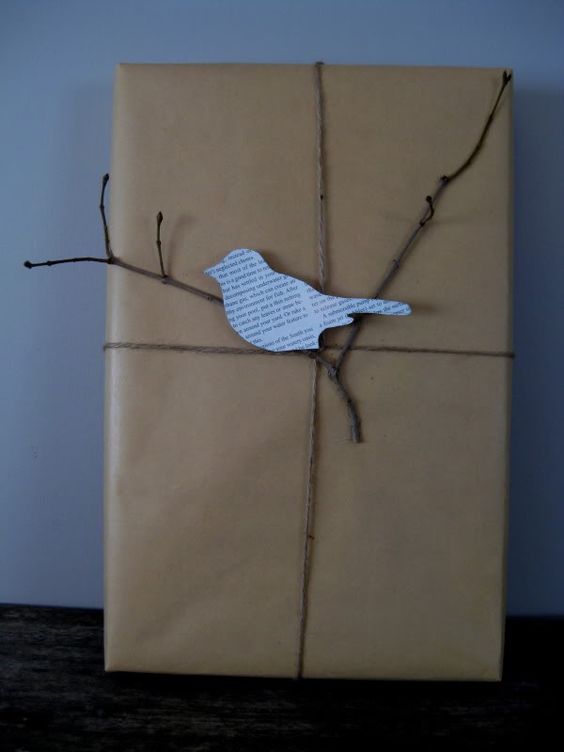 This morning my kids found a brown envelope by the fireplace. "It has our names on it!" they shrieked.  And so there was, plus a little stamp with a funny little creature, bedecked in red and green. Within they found a letter. It read:
Hello girls,

Here is an early Christmas present, from me, Santa. I hear you have been very good. Well done! Keep helping your mum and dad and tidying up. Remember to eat your vegetables, especially carrots. You will need good eyesight to see my sleigh going past on Christmas Eve.

Tally ho,

Santa Claus
Well, they were thrilled and gleeful, especially when they shook the envelope and out fell tickets to the pantomime at the Lyric. I picked them up last week when I went to see 'What the Reindeer Saw' (which I do recommend if you need a giggle.) The cashier smiled when she heard my idea and gave me fliers so the girls could imagine what was in store for them.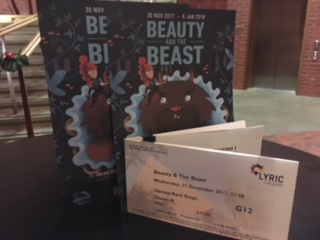 I thought further on the notion of giving experiences rather than gifts when I trotted into my hairdresser's earlier. "You should do vouchers," I told Nuala, donning my marketing head. (In fairness, Riah is almost always packed, so they probably don't need me sticking my nose in). On I went anyway: "Buy a blow-dry for your buddy."  Who wouldn't like that; a blow dry when it's murky and grey and you feel like a sack of shit in January? I'd love it, especially if the friend minded your kids while they were at it: the gift of gorgeousness and time.
I hadn't intended getting my hair done at all but then I caught a glimpse of  my barnet in a shop window and saw it was in need of some TLC.
"Squeeze me in," I pleaded. "I'm doing a story tonight at 10 by 9, and you know I can't do my own hair."
"You can do your own hair," replied Emma, who's a straight talking gal. You just don't."
"All the better for you" I replied, and got nicely settled with my Red magazine and a latte. And oh, the joy the occasion brought me. There was an article by Pulitzer Prize winning author Jennifer Egan of A Visit from the Goon Squad fame, and another from my heroine Brené Brown. What sense they spoke, and what unassuming ladies they seemed to be, considering the success of the pair of them. And had I not stepped in off the Ormeau Road for a spot of impromptu indulgence I wouldn't have seen the magazine and been thus edified.
Emma massaged my savaged scalp (some people bite their nails, I tend to scratch holes in my head for purposes of recreation) and we had a chat. "I've been shopping in the charity shops, for Christmas presents," I offered by way of explanation for what I'd been up to, prior to wandering in to the salon.  (I'd also met LSB for yoga in Hill Street and had brunch in Le Petit Ormeau, so as mornings go, it had been quite marvellous.)
Emma made noncommittal noises as she combed my hair.
"Yes," said I. "Stocking fillers for the children. They will notice neither packaging nor price tags, so it is senseless to buy useless tat, made in China and shipped over at great cost to the environment. Let us instead buy them pre-loved toys while they are too small to notice the difference." Emma nodded politely.
And here is my other idea, and one that I think you good people will appreciate. It involves a get-together AND recycling, two of my absolute favourite things. Yesterday I went to my friend's house for breakfast and lined up in her hall were bags destined for Oxfam. "Give me a look through those," I said, digging out a little red sparkly bag and a wooden toy. This prompted a thought. How about a pre-Christmas bash (and I would suggest late November to get ahead of the game) where guests bring an assortment of items that they want rid of and thus 'donate' as potential presents for other children. The host or hostess provides drinks and festive tit-bits on which to nibble while this glorious merry-go-round of gifts takes place. Rejected items can make their way to the school fair or St Vincent de Paul collections.
And here comes the best bit! You know by now that I have a great hatred of excessive packaging. So, people could come armed with leftover decorations, (perhaps some newspaper and yarn and bits of greenery) and some creative and environmentally friendly wrapping could take place. Doesn't that sound like a convivial idea?
I must be honest and add that we will be purchasing some shop bought gifts for our kids. I'm not advocating that they get nothing first-hand. But I bought an assortment of toys this morning in the Hospice Shop for under a tenner. On Monday, both the Frank Mitchell phone-in and You and Yours on Radio 4 were about spending less this Christmas. I appreciate that I sound a bit whimsical and mad but any action that stops the bins overflowing with wrapping and plastic on Boxing Day can only be a good thing, right?