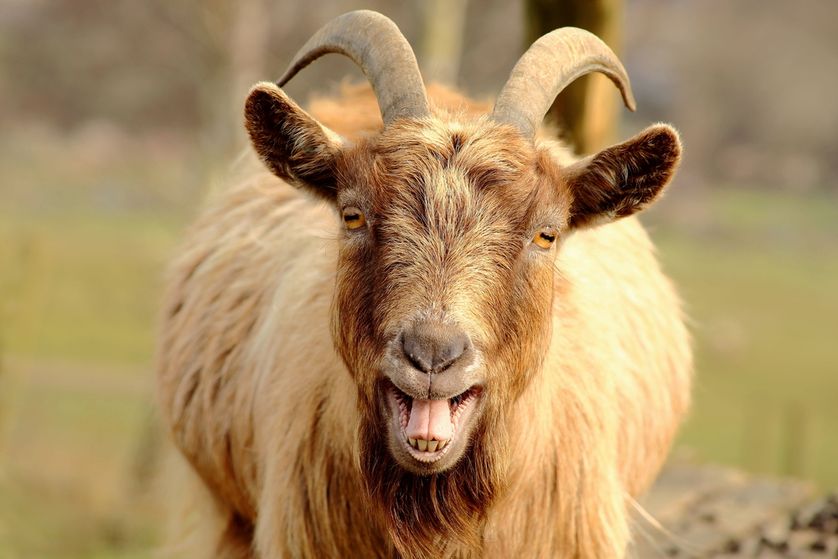 Last night I made my second appearance at the wonderful 10×9 event in the Black Box. What a cracker night all round. Some stories were heart-rending, some Hitchcockian in their duplicity, (thank you Eliza for almost giving me a heart attack) but all thought-provoking. After hearing about one girl's account of being caught up in the latest terror attack in Brussels,  I thought, Oh Lordy, mine is a disgrace. Here's someone baring her soul and I'm just talking about getting wasted on my year abroad. But I knocked back a G&T and on I went anyway. As the wonderful Anne Lamott says, 'laughter is carbonated holiness' And I got a few laughs. Here's the story if you'd like a read.
Snapshot
Hélène! Quelle bêtise! In French, an act of great stupidity is known as a 'bêtise'. And this phrase which roughly translates as "Helen, what daft thing have you done now?" was a refrain I came to hear often on my gap year on the French island of Reunion. Reunion lies in the Indian Ocean, tucked in snugly beside Mauritius to the east of Madagascar. As a French student at Queens it was part of the course requirement to spend a year in a Francophone country. Some of my classmates ended up in industrial Lille or stuck out in the sticks in the Massif Central. But I bagged my first choice: Reunion island! Frankly, I lucked out.
Reunion is a tiny little island, with beaches to the west, a mountainous interior and spectacular coastline on the east. It has a diverse weather system, caused by the mountains at its centre, over which the clouds break after midday. The capital St Denis, in the north was subjected to torrential downpours every afternoon. The east coast also got a daily dousing, and with no reef, it was foolish to swim in the sea for fear of being swept away by rough tides, or being eaten by a shark. But I was posted to St Pierre in the south. The sun shone 93% of the year. I'll repeat that statistic, as that's hard for a Northern Irish audience to digest. 93%. A strong breeze often blew in off the ocean but this was quite welcome to make the 30 degree heat more tolerable. We lived a stone's throw from the beach, so there many a happy afternoon was spent.
Our flat became known as the 'maison de fête' because we truly did live on the best spot on the island. Errr, sorry, I hear you say, but weren't you supposed to be working? Chi-ching, luck struck again. As a language assistant in a school one is contracted to work 12 hours a week, usually spread out over four days. I never worked on Mondays. I never worked 12 hours, as the assistant's timetable appeared to be quite fluid. In France you can rock up for your lessons and leave when they're finished, there's no hanging about all day. No wonder I found teaching in Belfast hard to stomach. A mile from our school was a jolly little café which served up the traditional meal of curry, locally known as carré for lunch. We had a 2 hour lunch break, which meant there was ample time for a starter, carré, a beer or wine; followed by fresh, chilled mango and pineapple. We then knocked back expresso to shake us from our inertia and see us fit to teach that afternoon.
Happy, happy times.
Now you'd think that with all this free time we'd have produced some fairly stellar lessons. Alas no. Language assistants in my day weren't big into lesson plans, and most of my students had such limited English that conversation classes were fairly one-sided. This is where my portable cd player became my closest ally. The nearest thing the Reunionais people have to a national religion, is their deification of Bob Marley. This was a lifesaver. I would print out the lyrics to 'No woman no cry' and "3 little birds" and leave a few gaps so the kids could fill in the blanks. You'd have thought that I may have tired listened to Bob, but I was just way, way too grateful for how easy he'd made my teaching prep.
Another benefit of the heat and Bob playing in the background meant that a laid back ambiance prevailed in my classes. Discipline was rarely an issue. Reunionais people in general tended to be quite chilled, and this could have been partially down to a local product, which grew willy nilly. It was everywhere, and it was called zamal. "We love zamal," my students told me. "It's very relaxing, you can brew it in your tea, or put it in a gateau au chocolat.." Being a naive 20 year old, I was rather green about these matters, but I still expressed a concern that it did sound just a little bit like cannabis. "Oh no" they assured me. "Not the same at all, sure we'll bring some round and you can try it." And this is how it came to pass that three teenagers arrived at my house with an sizable bag of weed, which no, wasn't cannabis because it's the dried resin, this was marijuana in it's true unrefined glory. "Helene!" said the flatmates. Quelle bêtise! You can't go buying drugs off your students! Don't go giving it back though til we sample it." In fairness no money exchanged hands, but here I was, former Pentecostal Christian and now supplier of Grade A grass, as apparently it wasn't bad stuff.
So there's drugs covered. On to theft. School began at 7-45, and to my misfortune, twice a week I taught a class first thing. Even with the bright sunshine, this was an ordeal, for I was seldom at my prime at this hour. I arrived panting at the bus terminal one morning to buy a new carnet of tickets before the bus took off. Bus drivers were seldom at their prime either in Reunion, and no ticket, no journey, and they won't sell you a ticket on the bus itself. But the booth was empty. I waited and waited before losing patience and making a grab through the window for the pile of carnets on the counter. But 'quel catastrophe'! The carnets were firmly fastened by a band and I couldn't get a single carnet out. Then the woman came back. I panicked and unseen by her, threw the whole load into my bag. "Dix billets s'il vous plait' I stammered. "Mais ce n'est pas vrai," said the lady. "Où sont ils?" She looked around in vain while I stood in stunned silence at my act of theft. I was new to the island and unsure of their legal system. What would the penalty be for the pilferage of at least two hundred bus tickets, even by accident? I didn't know and didn't wait to find out. I bought a single carnet and scurried off. Quelle bêtise indeed. For the rest of the year, all the language students travelled for free on the buses. Some school kids did too. I was like the Robin Hood of public transport. I tried to seek advice from some locals about my predicament but they seemed to find it quite amusing. "Ne t'inquiètes pas oté' they shrugged, which to paraphrase Bob means, don't worry, about a thing….
But I never grew accustomed to how early Creole people got up of the morning. They often rose at dawn, as did their livestock. Our landlord lived in the apartment next to us, and below was a little garden with a veritable menagerie of chickens and goats. They were noisy little bastards and we grew to hate them. The problem with working (or not really working) a 12 hour week is that there's plenty of time to enjoy other pursuits. The best live music bar on the island, Tam Tam Café, sold light citrusy bière blanche and it was just up the street. Their Rum Punch was another favourite and was of such high quality it seemed rude not to partake. So we all partook, with gusto. 5am, when the goats began their bleating and the cocks began their crowing, came round very quickly after a night out.
One morning in March, after months of being awoken by sprightly foul and beasts, a different pitch of bleat was heard. "Oh Lord, make it stop," I groaned, and miraculously, it did. A knock at the door came later and our landlady invited us for lunch. It was a Hindu festival and we invited to join them for a feast of…… goat curry. And veggie and vegan friends I am so, so sorry but I ate the goat, at a makeshift table, with my bare hands, off a large banana leaf. They say revenge is a dish best eaten cold, but it was actually quite spicy, and it sat uneasy on a gut still queasy from a night on the rum. What followed was horrific. Ultimately, I think the goat had the last laugh.
To some up, I didn't learn all that much French on Reunion Island. But I did become an authority on how to travel on a budget, a little about the sourcing and disseminating of local produce, and how many cups of rum punch one could consume before being violently ill. But most of all, I tried to absorb some of the island mentality: 'Ne t'inquiètes pas oté': every little thing was going be ok. For an uptight Ulster Protestant such as myself, this was some sage advice.