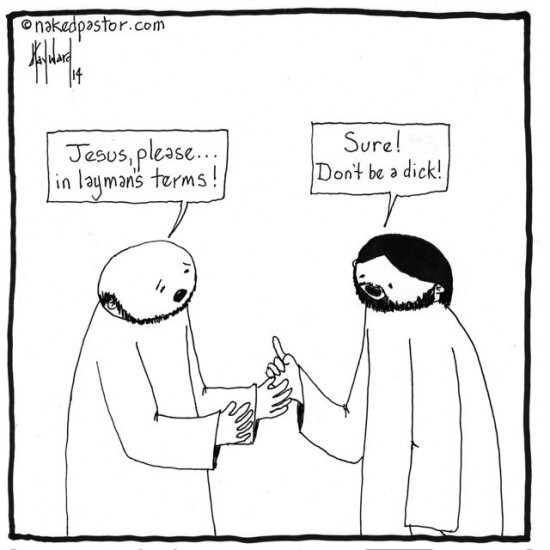 It's that time of year again, long balmy evenings, exams are over, papers (almost) marked, and we can slowly begin to exhale. It's perfect weather to do a bit of light gardening, or open a bottle of Viognier and start on that pile of Guardian reviews lying piled, dust heavy in the cover. Or, you could don a suit, meet your cronies, and head out and start bellowing fire and brimstone Bible verses from a loud speaker. Are you familiar with this lot? If you live in Northern Ireland then I'm guessing so. Feckers are everywhere, scaring the shit clean out of you when you're just relaxing after your dinner.
I used to live off the Cregagh Road and I loved it there, and had tremendous affection for my wee house. One night, I was getting ready to go and meet my friends when there was a powerful crack of static and then a roar: "Have you repented? I will ask again, have you repented for the hour of the Lord is near!!!!!" Oh it was awful. They were at the corner of my street, so not even on the main road, at the cross roads on an avenue. On and on the thunderous ranting went. I was practically a-quiver, not with rage, but with fear. You see, I'd had a very bad accident and was feeling very fragile and jittery. I didn't like living on my own much and was new to the area. So to see these men dressed in funereal garb and yelling was not soothing to my soul at all. Not one bit.
Now, that I'm feeling a bit stronger in myself and less easily cowed I'd have made my feelings clear, with the aid of a power hose. But back then, not so much.
My friend has just bought a house in Lisburn, and she and her husband aren't from that part of town. You can imagine how thrilled they were the other evening when a similar mission to save souls was staged practically outside their kitchen window. It was after seven and they were putting the infants to bed, or trying to, when this racket began. To exacerbate the situation the temperature had been in the twenties all day so the windows were open. "Who are those men and why are they shouting at us?" asked their frightened four year old. So fair play to my friend, out she went and had a quiet word and they shuffled off, with their portable sound system.
I'm telling you, if I had been one of their wives I'd have had something to say. Here'd be me: "Neville! Where do you think you're headed with that loud speaker? Skiving off again? There's laundry to put out and a child to bath so you may put that speaker down and get back in here. NOW."
Or here's an idea. How about, instead of scaring the bejesus clean out of children, these fellas make a few brownies and take them to their local mums and tots for the poor knackered parents who've been up all night with sweltered youngsters? Or they could visit a local nursing home and read some uplifting passages of Scripture to elderly folk who can't make it out to church. They could bring a sponge cake with cream and jam, organise a flask of coffee and put in a grand afternoon there. This might make a lasting impression on the overworked care-home staff. You see, so many good ideas, which don't involve being a public nuisance.
They'll probably argue that they have to go to their work. Well if you're so holy take a day's unpaid leave and help the needy, instead of harassing the general public at an hour that suits you.
Now listen, you may not believe this, given my love of the wine and tendency to swear like a sailor, but I'm actually a believer. Yes, my faith could do with a bit more nurturing and I'm definitely a work in progress, but I have my beliefs, and they're between me and the big man (or woman) upstairs. No group of men cawing like malevolent crows would make me wish to darken the door of any church. But I've met a few people who do, and they don't need a loud speaker to show me how loving and compassionate they are.