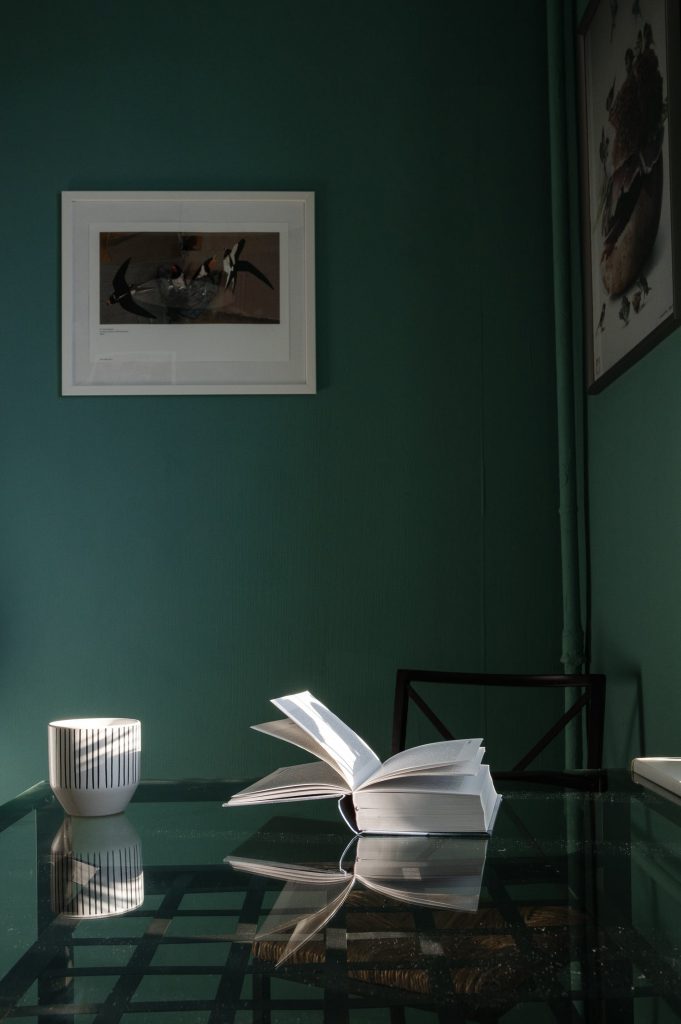 The Mothership has been up, collecting children from school, putting them over their sums, browning pans of mince on the stove and boiling potatoes. She and my Dad come once a week and try to restore order to our home, where teetering piles of paperwork, clothes and what Marie Kondo refers to as 'kimono' and I call 'shite', graces every worktop and flat surface. The tip, apparently, to a decluttered home, is keeping flat surfaces clear. I could do that, if I had a PA, but since I don't, and am unlikely ever to be in such a position, I shall probably be found dead one day, under a pile of mismatched socks and unopened statements from Mastercard.
While sipping a cup of tea so scalding that it would take the throat off an average person, The Mothership becomes highly animated.
'Disagreeable, Helen, not 'unagreeable', there's no such word.'
I look bewildered. I'm just in the door and am still coat-clad and Sherpa-like, carrying my handbag, bookbag, and the basket I take for my lunch.
Seeing my confusion, she elaborates.
'Your last blog post; that was just one of several mistakes I detected. We were taught those prefixes in school- you wouldn't have caught us getting that wrong, would you Ronnie?'
My dad shakes his head. 'Indeed you wouldn't,' he says.
'What you need,' she goes on, 'is an editor.'
'I'm not Marian Keyes,' I say, divesting myself of garments while accepting hugs from small people as I edge closer to the teapot.
'No, and you're not likely to be either, if you keep making mistakes like that,' she says, acerbically.
'What I suggest,' she goes on, 'is that you give me your password for the blog and I'll go in and vet everything, before its unleashed upon the general public.'
'What's that you say?' She now has my full attention.
'You obviously can't proof-read it yourself, you've made that much obvious,' she continues, 'and your sentences are FAR TOO long. They would be greatly improved by the use of the semi-colon.'
'I do use semi-colons!' I say indignantly.
'Sure just write it down there, your password, and I'll set to it this evening,' she says, handing me a child's Newsletter from school. 'Pop it down on the back of that.'
'Flipping sure I won't,' I say.
Can you imagine it? God only knows what she'd be putting up, and she'd have all my 'fucks' and 'shites' replaced by 'Heaven's above!' and 'Goodness gracious.' It wouldn't read like my blog at all.
'Start your own blog!' I say. 'YOU see how easy it is to update it and proof read it and try not to offend anyone who may recognise themselves and never speak to you again.'
There is a ruminative silence while she drinks her tea.
She is right though- there is no time, especially if you've spent the last two Saturdays at the Aspects Festival in Bangor, learning from the best what it takes to craft a novel.  We looked at 'My name is Lucy Barton' by Elizabeth Strout and 'Travelling in a Strange Land' by David Park under the judicious eye of Patsy Horton from Blackstaff Press. They were both short novels but covered epic themes of love and loss and quiet desolation. They struck me deeply and the sessions afforded me the opportunity to do what I love best- dissecting a text; delving into its themes and identifying what made it singular; what made it come alive. I was a member of a book group for many years and loved it dearly, however, without a curator asking the right questions, it quickly became a brief chat about the novel and a excellent opportunity to drink merlot. This workshop therefore appealed to my inner geek, and I left feeling enriched and thrilled to have met some delightful folk.
The downside though, to spending your Saturdays doing literary things, is that you're short of time for the banal but necessary tasks of homemaking. You forget things, like checking pockets and then popping fleeces into the washing machine with a packet of open Oreos in them. (LSB was not pleased about the soggy end his biscuits met.) We've spent most of Sunday cleaning and shopping and getting our shit together and yet I still feel the overwhelm acutely and the tension needling at my temples like sharp pins.
But you can't give it all up can you? The soul must be fed, and if that means you have to hoover bits of dried Oreos out of your tumble drier, then so be it. And if anyone knows an editor willing to work pro bono then let me know, but herself's not getting her hands on that password; no sirree.
*I decided to do this course at the last moment and LSB immediately had his phone out to order me the books from Amazon. 'Stop right there!' I said, and rang Books Paper Scissors on the Stranmillis Road instead. They confirmed that they had the books and Himself trotted over on his lunch hour to get them. Expedient, local, and not run by money grabbing corporate bastards; I'd much rather give these guys my custom .