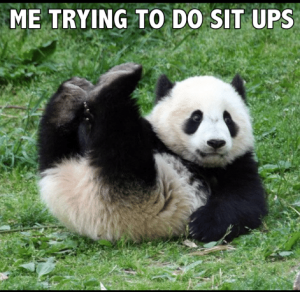 So, do you know what annoyed me last night? I came home from work and instantly migrated to the sofa, kicking off my shoes and reaching for a Guardian weekend magazine which had been mocking me from about October, as all I'd managed to do so far was skim read the 'Experience' section and complete three crossword clues. There's nothing like a crossword to make me feel howlingly dense, and horrifyingly provincial. For example. I have no more notion about the names of Former Soviet states. I tried to commit them to memory, only for them to be re-named some years later. I'm similarly oblivious to English cities, counties and rivers. Case in point, Had it not been for Martin Freedman's perfect Scouser tones, I'd never have known where 'The Responder' was set. Damn good show, by the way.
There I was, cup of tea in one hand and a triple chocolate tiffin from M&S (the third bun of the day, alas) in the other, and I thought to myself, things are looking up, for as Hump Days went, Wednesday was living up to its name. Then I turned to Jess Carter Morley's column. I've always been a fan of Jess, and thought of her as a woman not unlike myself, with a decent enough hold on reality.
But what was she on about only toned abs, and what one should wearing to show them off. Imagine, the pure cheek of it, mentioning sculpted abs after the collective trauma of the last two years. I wasn't pleased, and firmly believe that now is not the time to be discussing the rigidity of one's core. I know I've had my nose in the trough too much of late, and too often sought the solace only found at the bottom of a glass of Malbec, but I don't need to attention drawn to the fact, thanks very much.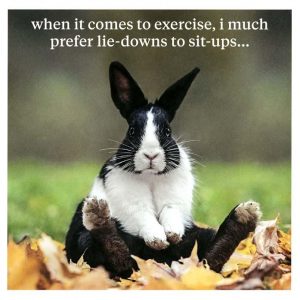 She also suggested, and I'm raging about this, that abs are in and boobs are out. It is bad now, apparently to draw attention to one's breasts, but not to one's abs. I mean, hell no. By drawing attention to my upper region in an outfit I hope to detract a little for the catastrophe that is my stomach after two caesarean sections and an inordinate number of Magnums.
But, as LSB told me emphatically, because he was tired listening to me whinge, we have just lived through a pandemic; it has been hard to summon the energy to work out, and especially to the level one would need to tone one's mid-drift thus. Frankly, anyone with well-defined abs right now must neither have children nor any craic at all of a weekend. As a colleague in work wryly noted, nobody stares into a coffin and says 'nice abs'. She hastened to add, though, that if by some miracle she does boast a six pack when she's laid out, she'd like an open casket.
But instead of lying on sofa I roused myself, and while the wee ones did their session at the Mary Peter's Track, LSB and I took the dog for a walk. It was windy, but not cold; in fact it was unseasonably mild. As we went along, I mellowed a bit, and felt slightly less aggrieved at the world and the travails of teaching and parenting and the feeling that I ought to be thinner. I think a flat stomach will always evade me, but I don't really care. What I do know, is that I miss being outside and the boost it gives my wilting spirit. Lately I've been too stressed to do my yoga or my stretches or runs, and I've felt ratty and out of sorts, (the family will testify to this). So maybe I should say thanks to Jess for rabbiting on about sit-ups, as it did shake me out of my stupor, and I went to bed happily with over 13 000 steps done. I'm taking that as a win.