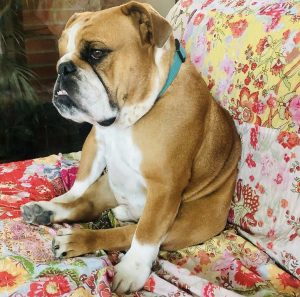 Do you want to hear about my morning? Shite, so it was. Firstly, trying to get the children to do any sort of meaningful work was impossible. I've had bikini waxes that were more fun than doing 'number sequencing' with the Small Child. Then the Fat Cat was mewing at me with belligerence because he doesn't like the fishy selection we'd bought. Raging, he was because the other cat was munching away happily. The dog needed walked so she was following us about with a big face on her and so I said 'FINE I WILL LEAVE THE MATHS AND GO TO THE F**KING SHOP.' The Older Child said she'd come for the dander and so we Ieft the other one with her dad and the instruction to: FINISH THAT SHEET! (Spoiler alert- they'd done f**k all when we got home. Naturally).
Now is it just me, or is there an unprecedented amount of dog poo everywhere? When we turned the corner onto the street below us we practically had to hop-scotch our way round all the shit. One pile looked like something a horse might have left. Then there was the litter.: coke bottles and sweet wrappers and then I noticed that some dirty bastard had had a McDonalds and just dropped the wrapping as they'd walked along. Now, I've been trying to do eco-friendly things this month and I had entertained the notion of bringing my litter picker and gloves but in my haste to get the hell out of the house I hadn't. (Plus, I can't find the litter picker: it's probably languishing in the shed with the rest of our detritus). So in the absence of appropriate litter lifting equipment, I used a doggy poo bag as a glove and started lifting the rubbish. I got a few bits and put them in someone's black bin but in doing so dropped the poo bag. So now, I risked looking like one of those ones who lets their dog defecate everywhere. I searched my pockets for other poo bags, but to no avail. I sighed, deeply.
'Hold her,' I said to the Older Child, passing her the dog's lead as I tried to hoke out the poo bag. I am five feet tall and wheely bins are large and cavernous. Unsurprisingly, I couldn't reach it.
'Please get out of the bin,' said the Child. Looking up I saw a woman's head in the window. She looked perplexed, as well she might have, in fairness to her.
The whinging continued: 'Just come ON!'
I acquiesced. Happily, I then  remembered my rucksack which I had brought to carry the cat food home in. I checked and there was a whole rake of bags. 'Phew,' I said.
But does it seem to you that there is a different sort of a malaise about at the minute, apart from the obvious one? I'm talking about a general kind of 'dan't give a fuck-ness'. Either a form of nihilism has descended, or people have just stopped caring, but there is more rubbish and more dog shit and more nastiness than ever before. I can't even look on Twitter because within a minute of scrolling someone will have declared they've had to leave because of the toxicity of the comments directed at them.
I never, ever want to sound didactic on here but it feels as though the goodwill we showed each other at the beginning of all this has dissipated, and now it's just every person for themselves, in a dog eat dog world. Except where I live, it's just a dog shit world. Small things really do matter. As any parent who's had to pick the shit out of of their child's trainer with a tooth pick should know.
* I would like to thank Sofia Tucker-Blanco for the image of her bull dog Jason.