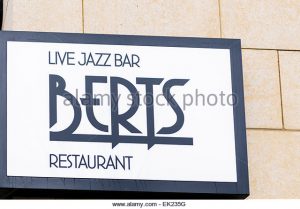 So, it's official, we're going to be broke. I probably ought to have done my calculations ahead of time, but if you're basically doubling the size of your house, the chances are you're not going to want to live in an empty shell, and you may wish for some floor tiles, a kitchen, and a wee splash of paint. Oh, and heating, that's where we were last week. Or rather I was, sitting up at Mourne Fireplaces looking so tired and pathetic that the lady made me a coffee before telling me how much I'd be fleeced. A fortune for the stove itself, (a fancy Norwegian burner, but those Scandis know their shit) then nearly £400 for a piece of slate on which to set it, apparently hand bevelled hence the price tag. Look, I just don't want the fecker to burn through my new floor, I'm not overly worried about aesthetics. After that they have to install it and install flues to insure we're not burnt in our beds. I mean why would you go to the trouble of incinerating yourself these days? Give Trump a few weeks to f**k up and the Russians will do that for us. Anyway, price wise, we're talking thousands.
So lucky then, that this week, I got a bit of pocket money, doing my first ever bit of Extras work. Oh yes, go me, on set in The Merchant for the next series of Line of Duty. I'd say the novelty could wear off pretty fast. Once you've glimpsed a couple of stars, who eye you with not so much disdain as repulsion, the excitement wanes. To my bewilderment, only one other person had brought a book. Lucky I was there, with my trusty range of of Guardian magazines and supplements to dole out. At one point I offered to do a bit Irish Dancing to dispel the boredom but no one seemed keen. On set, I was in a mild state of panic, my blocked sinuses having rendered me quite deaf, so I kept mishearing whether they'd actually called Action and trotting on to early or hanging back. Finally the Assistant Director sighed and said "Look, when he moves, you move, get it?" I got it, finally. Don't imagine I'll get a call back.
"Get a lot of work do you?" I asked a seasoned extra from Omagh, who was utterly non-plussed at the 7am start. "Depends," she shrugged. "The last thing they offered me was a topless corpse on Game of Thrones. 2 days work, £500." My ears pricked up. "In fairness, it was less the nudity, more the lying on top of other naked people, in a pit. Just wasn't for me". I texted LSB. "If you want that f**king stove, get them out" was his instantaneous reply. I suppose I could at least warm up nicely when I got home, is perhaps the only silver lining there.