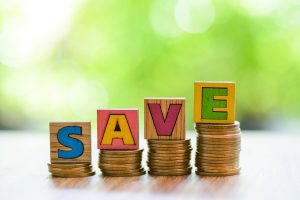 I rang The Mothership yesterday and she had a quare laugh to herself, at my expense. I'd called to tell her that on Saturday morning I'm going to be chatting to Will Leitch on '
On Your Behalf
' at Radio Ulster at half past ten. We're talking ways to reduce spending, as the gas and electricity prices rocket and we all feel the pinch. You should have heard the laughs of her.
'Is this an April Fool's joke,' says she. 'You, on the radio, talking about SAVING money?  Who's going to listen to someone who's never off the Ormeau Road, having her dinner?'
'Well, that's just where you're wrong,' I told her, 'because while I love an evening out, I'm very good a cutting corners elsewhere.'
That much at least is true. On Thursday night I had a dress on me that I bought in 2018 off a sale-rail in a Dublin boutique, with a pair of boots I picked up for a fiver in the Hospice Shop. 'Rewearing is caring,' I told the Mothership. 'You're telling me,' she said. 'I've clothes up there in the wardrobe that our twenty years old, at the very least.'
But it's not just The Mothership's frugality when it comes to buying clothes that she's passed on. She's also runs an EXTREMELY energy efficient home, and has passed those traits along to me.  I've LSB's head turned as I run round the house switching off all the lights when he leaves them blazing away. He has the place lit up like Blackpool Illuminations, and also never turns off the radio when he leaves the room. It makes me twitch.  I, on the other hand,  won't run the tumble drier unless it's absolutely essential. I pluck chargers out of their sockets as soon as my devices are at full capacity and I only ever half fill the kettle for a cup of tea. I also eke out all our curries and pasta sauces with lentils and hidden vegetables to bulk them out so we get an extra lunch or dinner.  'I'm really very conscientious,' I said, as I regaled the Mothership with all of this. She made a non-committal 'Hmm' sound.
Hard woman to please. Anyway, here's another few suggestions below, some of which I'll be mentioning on the programme.
Car-pooling. The week before last I travelled to work with a friend, thus saving money on petrol and reducing air pollution. A happy by-product of this was that it eliminated the stress of parking. I hate parking, and didn't realise just how much until I was spared the ordeal of it for a week.
Eating out. Of course we want to support our local cafes and restaurants, but if you feel like trying a more expensive venue, opt for going out for lunch instead of dinner, or go for a pre-theatre menu. If you fancy a tipple along with your meal, it's also much easier to get a bus during the day instead of paying for a taxi later in the evening. Often the quality of the service is much better at a less busy time and your can actually hear your dining companions, if you're like me and are a bit deaf. I HATE having to shout to be heard over blaring music. (Yep, I'll lift my zimmer on the way out.)
Spending time with friends. Seeing people you care about shouldn't be about wowing them with a four-course meal with fillet steaks and a bottle of Bollinger. (As if. Come to mine and it's invariably a chicken curry, though there may be a nice piece of cheese from Indie Fude.) But seriously, going all out when you have people round only piles on the pressure and makes them resistant to hosting in return. If you're a busy person and perhaps a working parent, just keep your expectations low and enjoy being with your guests.
Birthday gifts. Well, these can be an arse-ache when the kids are at primary school and you have half the class coming to the party. A mum in our daughter's class suggested giving a fiver in a hand card card. How we embraced it!  It saves the aggravation of trailing round Smyths  and your stay mercifully clear of wrapping paper and plastic shite your child never wanted in the first place.
Check out Freecycle on line before you buy. There is a brilliant Freecycle scene here in Northern Ireland; and it's where I got most of my hall furniture and a child's bed.
Changing how I shop.  'Swap don't shop' and 'rewearing is caring' have become my favourite mantras. It's important to dispel the notion that people, (usually girls,) feel that they have to have a different outfit for every evening out, and this has been exacerbated by Instagram. As a result, many young people subscribe to the notion that if it's been worn once, then it's finished with. What a nonsense! The earth can't keep up with this idea, and so it's time we consider other options. I love a good clothes swap, and recently attended one at the Lyric Theatre, hosted by  'The Homeless Period.'  It's also an opportunity to do a clear out, and who doesn't need that? 'The Wardrobe' on the Newtownards Road also hosts these, and it, along with Déjà Vu on the Lisburn Road, are excellent options for good quality second hand clothes. They are also on the look out for decent outfits which are still in good condition, so it's worth approaching them with that outfit you bought for a wedding and know you'll never wear again.
Recently I've become  obsessed with selling clothes via the Vinted app. It's easy to use and I post the items off in recycled packaging, which gives me no end of pleasure since our house is full of it. My best (and only purchase from Vinted so far) was a warm winter coat from Next which I bought for £10. The buyer pays for the postage and I find this an easier way to sell than e-bay.
Insurance. Another quick way to keep a few extra pounds in your pocket is to challenge your home or car insurers when they send you the renewal letter. I never pay automatically; I pick up the phone, tell them I'm one of their loyalest customers and ask if they'll do me a better deal. I usually save about £40 immediately, which I feel smug about for approximately five minutes until I remember that I need to get petrol. Back to that car pool idea then…
Seriously though; this is a dire situation for many and I appreciate that the struggle is going to be real. We will definitely be staying in more, especially if we want to afford a holiday. With that in mind, there are some lovely ideas in today's Guardian about making your home a calmer place where you feel happy and relaxed. I know those adjectives may seem at odds with our current world climate, but as I said in last week's post, we have to grab the good vibes where we can, and as programmes like The Home Edit can show us, some bright colours and a bit of organisation may just give us a tiny bit of the peace we crave.